Another Singing Workshop with Doreen Van Bree

11am, Sunday 10th December 2006
By Leila Desborough
Posted Wednesday, November 1, 2006
By popular demand!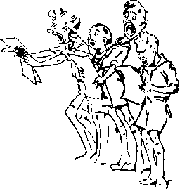 Due to the success and popular demand for Doreen Van Bree's last workshop we
will have a repeat performance on December 10 at 11am. This will take place
at:
CWA Hall, Woy Woy
(on the Boulevard across from the wharf)

This will take place before the next Troubadour Central Coast Afternoon More techniques to improve your singing will be covered and like last time a lot of fun will be had by all. It will be suitable for people that didn't attend the last workshop as well.
Due to popular demand~Repeat performance!
Don't miss this second chance to have a great lesson and good time. Ask anyone that was at the last one! Please tell your friends about it too since we have only a short time to let people know about the new date. Thanks!
Cost: $10 non members, $8 conc, $7 members
(Separate from the regular Troubadour admission.)

Please call Leila at (02) 4344 1810 or Marilyn (02) 4342 9099 to reserve your spot in the workshop!
Everyone has a great time!
If you plan to come to this month's Troubadour Central Coast Musical afternoon this just gives you time to have a lovely lunch and return to see the Stiff Gins which will be a very special event. You do not have to go to both events but why miss the chance?
The singing workshop will take place in the CWA Hall in Woy Woy. Doreen will cover different techniques to improve your singing. She is very good at giving a lot of information in a very short time. Its sure to be well worth your admission.
Doreen is a very talented lady as you can see by her resume below.
Umina resident Doreen Van Bree has enjoyed a lifetime of music and it continues today. After 16 years living on the north coast of NSW and Brisbane, Doreen has returned to the Central Coast and is happy to be back.

Born in Holland, where she studied classical piano and organ, Doreen experienced her first stage performance at the age of 10 playing Clemente's Sonata. At age 12 the Van Bree family migrated to Australia, and Doreen quickly became interested in the popular music of the day. During high school years in Sydney Doreen performed in many musical stage productions and was organist for 4 years at St. Josephs Church, Edgeclifte. She later moved to Gosford where she studied singing and formed her own Rock `n Roll band, playing piano and singing. Doreen gained her Life Saving Certificate at Wamberal Surf Club where she was a member for 12 years. In 1961 Doreen entered the Miss Australia Quest and was crowned Miss NSW Charity Queen, Around the same time, she appeared on Brian Henderson's Bandstand several times, and eventually became a professional singer, performing at various clubs on the Central Coast and Sydney, and teaching singing.

In 1990 Doreen left the C,C, to travel around Australia for a planned 2 year period. Whilst in Murwillumbah she was invited to be musical director in David Johnstone's musical "Ghengis", with a cast of over 100 local performers and 14 piece orchestra., which Doreen conducted. As a result of that enjoyable experience Doreen decided to stay on in the Tweed Valley. She taught singing at Murwillumbah and the Tweed Music Academy for about 1 0 years and also gained a Diploma in Psychology before moving on to Brisbane, where she lived and worked for 4 years.

After a long musical career and back on the Central Coast to be closer to family, Doreen is now retired, but still takes on the occasional singing student. She has recently taken up classical piano again for her own enjoyment and is writing her memoirs.