Peats Ridge Festival

29th December 2008 - 1st January 2009
By Janet Rosado
Posted Sunday, November 23, 2008
Now in its fifth year, Peats Ridge will again play host to a line-up of bands you know and love as well as some great bands you've yet to discover.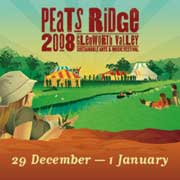 You'll also have the opportunity to indulge your senses in two venues dedicated to theatre, cabaret, new media, projection and soundscape.
The Festival will still have one of the best children's festivals around, the Boardi Space for indigenous culture, an Ecoliving area and Healing Haven offering massages and other types of wellbeing.
Add to this markets, rainforest bush walks, kayaking, horse riding, camping, idyllic swimming holes and you have an unforgettable way to welcome the New Year.
Announcements of artists, performers and activities will be posted over the coming weeks so make sure you visit the Festival website and sign up for the e-news so you'll be the first to know (and you could win passes for yourself and five friends for signing up!)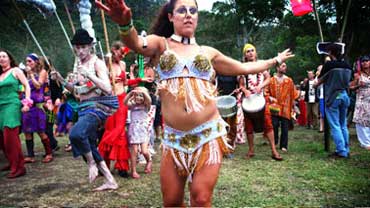 What: Peats Ridge Sustainable Arts & Music Festival
When: 29 December 2008 to 1 January 2009
Where: Glenworth Valley, NSW – 1 hour north of Sydney
Peats Ridge is the first major event in Australia to run completely on renewable energy and winner of the NSW Government 2008 Green Globe Award for Environmental Sustainability across all industries.