Folk in Broke Festival

Sat 4th & Sun 5th November 2007
By Maureen O'Brien
Posted Monday, July 23, 2007
MacNamara Park, Broke Village
8am - 4pm both days
This is a new festival happening in the Hunter Valley. To be held in Broke (in the Hunter vineyard region), it's a full festival with eight performance areas plus workshop program, dance festival, kids festival, dedicated session areas, blackboard concerts and markets.
Lots of local & regional performers plust interstate guests - something for everyone!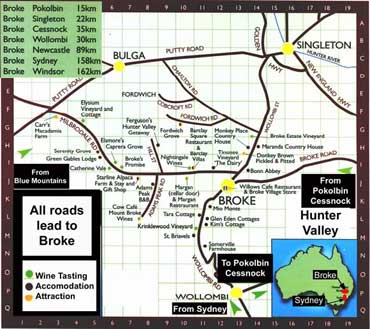 Folkies who are interested in coming along or finding out more information should visit the Broke Fordwich web site or the Folk In Broke MySpace.
Featured artists:
• Eric Bogle
• Bushfire
• Kent Daniels
• Beeswing
• Scott Thomson
• MOOT
• Maureen O'Brien
Download PDF flyer
Great fun for all:
• Folk
• Jazz
• World
• Choral
• Ballads
• Poetry
• Storytelling
• Workshops
• Dance
• Blues
• Blackboard Concerts
• Markets
Call Eden on (02) 6579 1259 for more details.