Fellowship of the Strings at the Troubadour

1.30pm Sun 10th July 2005
By Leila Desborough
Posted Monday, July 4, 2005
1:30 pm across from the wharf in Woy Woy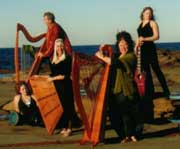 Spend a magical hour with The Fellowship of the Strings, an exciting new collaboration by five musicians living on the Central Coast. Accomplished harpist Jan Couchman is the inspiration behind the group which features the melding of many strings, including harps, dulcimer, and guitar, with exceptional vocals. The unique voices of Ingrid and Tahlia Racz move effortlessly from traditional ballad, to contemporary pop. Mesmerizing harmonies accompanied by rich and sweet instrumentals from Jackie Luke on hammered dulcimer and Greg Wilson on harp and whistle.
Also some excellent floor spots that you are welcome to take part in. Should be lovely weather so come along and enjoy the music and the lovely waterviews.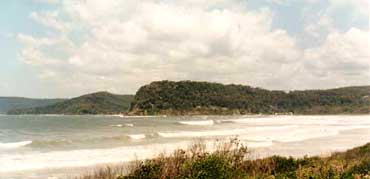 For more information about the club, contact Frank and Marilyn Russell on (02) 4341 4060 or email: folk@ccbdma.org

A heavenly way to spend a Sunday afternoon!