Music & poetry at the Troubadour

Sun 20th November 2005
By Leila Desborough
Posted Thursday, November 17, 2005
Fingerstyle guitar & bush poetry with Bush Poet Graeme Johnson & singer/guitarist Paul Regan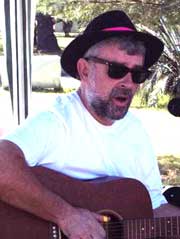 Paul Regan is a great fingerstyle guitar player who specialises in blues but lots of fun and other directions will be enjoyed as well. Look forward to an enjoyable afternoon with Paul!
Along with . . .
The Rhymer from Ryde's Bush poetry is 98% fat free, low in salt, good for your cholesterol and best enjoyed whilst sitting down. Taken internally, it will induce convulsions (of laughter) followed by a feeling of satisfaction and well being.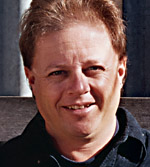 Graeme's experience as a performer has seen him hired for major festivals all over the country over the last 10 years, where crowds have enjoyed his easy going manner and entertaining style of delivery.