CoastFest is born!

Gosford, 21-23 October 2005
By Leila Desborough
Posted Wednesday, July 13, 2005
Australias newest festival!
Folk, World, Blues Music and much more
Poetry, Dance, Environmental
Sharing our diversity
Come and join the experience!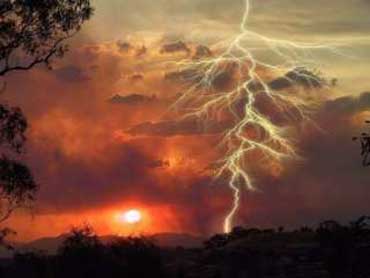 CoastFest will be an annual multicultural and multi-arts festival celebrating Australia's cultural diversity. To be held at Gosford Showground on the weekend of 21 to 23 October, 2005, the festival will feature a special all weekend atmosphere created by a wide variety of music and dance as well as environmental and artistic endeavour.
Music will be the main emphasis of the festival and it will range from contemporary & alternative to world & blues, and from traditional & folk to roots & medieval with a smattering of in-between genres thrown in. There will be two concert stages featuring specially selected musicians from many parts of Australia providing non stop music simultaneously. There will also be several music workshops taking place simultaneously throughout Saturday and Sunday. Additionally, there will be separate blackboard concerts where anyone can perform. In the evenings, there'll be sessions in the session bar and other places around the grounds for performers and festival goers to be able to share their music. Festival goers should bring their instruments and their drums to participate in sessions and some workshops.
Friday and Saturday evenings will also feature dances in the main pavilion where some of Sydney's best dance musicians and callers will introduce their special dances to experts and beginners alike. Dancers will be able to get a taste of: English Country dance dating back as far as 1650; dances from the Celtic traditional and modern styles; colonial quadrilles and couples dances; Scottish country and Ceilidh dances including reels, jigs and strathspeys, some of which date back to the 18th century; some popular bush dances; Irish step, ceili and set dances; and American contra dances. During the day on Saturday and Sunday, festival goers will be able to participate in an ongoing series of dance workshops featuring many of the above as well as belly dance, Israeli and international dance to name a few. Dance workshops will be interspersed with multicultural dance displays during rest periods.
The CoastFest Markets will feature a wide range of stalls which will be restricted to the sale of items that fit within its ethos. This will include clothing, jewellery, musical items, a festival shop with performers' CDs and merchandise, multicultural items, art, craft and anything unusual. This will be complemented by a multicultural food court bringing the flavours of the world to Gosford. Each morning will feature a poets' breakfast in the restaurant. Well known bush poets will host the breakfasts and encourage everyone to participate. The poems range from the very serious to the very funny and the emphasis is on variety and participation. The restaurant will, of course, be open for breakfast.
Children will not be forgotten at CoastFest as there will be a separate festival for them within the main festival. Children will be encouraged to make craft items, to learn from music workshops, to participate in a lantern parade and to be entertained by pantomimes, spooky stories and fairy tales. They will even have their own talent quest with prizes and main stage appearances for the different category winners.
If singing is your thing, not only will there be several workshops specifically related to singing, there will also be a CoastFest choir. Everyone is welcome to join the choir, participate in practice sessions and then perform their newly learned material on one of the main stages under the baton of one of Australia's best contemporary choir leaders.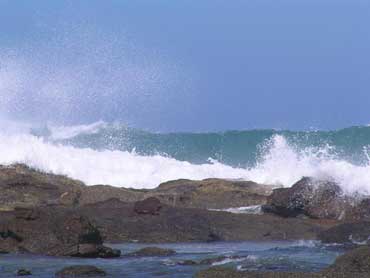 An ongoing theme for CoastFest is "Caring for our Environment". Leading environmental groups will be invited to set up information stalls for festival goers and to have information sessions throughout the weekend with guest speakers providing information and answering questions on their special and diverse topics covering such issues as sustainability, ecoliving, composting, global warming, protecting endangered species etc.
CoastFest will also welcome all of the arts. Demonstrations and hands on participation will be a feature and artists will share their knowledge at workshops over the weekend. Workshops will be free but there will be a small cost for materials. A short film exhibition is also planned as are drama activities with local drama groups. Circus classes and demonstrations will also be there to add to the range of interesting activities on show for the community to enjoy as well as participate in.
creativity through diversity
CoastFest is the result of a coalition between the Troubadour Acoustic Music Club (who have for the past two years held a successful folk festival at Umina) and Brackets and Jam (who have been involved in a number of music related activities on the Central Coast). Both groups also hold monthly events at Woy Woy and Kincumber respectively. Because both groups have similar interests and complementary musical tastes, their combined interests, experience, music contacts and community interest make their working together to create CoastFest a perfect synergy. The event is a not for profit event and net profits will be shared amongst booked performers and presenters.
Gosford Showground has off street parking for 600 vehicles as well as ample on street parking. There is also a large area suitable for camping. Entry prices have been kept to a minimum to make it possible for everyone to attend and once in the grounds all activities are free.
A season ticket entitling entry for the entire weekend is $45 with a special early bird price of $35 if purchased before 1 October. Individual day prices are: Friday evening $10; Saturday $25; Saturday evening only $15; Sunday $15. There are no concessions and children 16 and under are free when accompanied by a paying adult. Camping is $10 per adult for the entire weekend or part thereof.
volunteers will be most welcome
Performer and presenter applications close on August 5.
A full program will be published and circulated as well as placed on the website in September. Stall holder applications close on October 15. Volunteers will be most welcome. Seven or more hours volunteering entitles the volunteer free entry to the festival. Application forms for performers, stall holders and volunteers can be downloaded from our website.
Tickets may be purchased over the counter from Peninsula Music at 38 George Street, Woy Woy Phone: 4342 9099 or from Moshtix either
1. Online at www.moshtix.com.au
2. The following stores:
Fish Records (Balmain, Bondi Jct, Glebe, Leichhardt, Newtown), Electric Monkeys Bondi, Red Eye City, Coogee Bay Hotel, Jolly Rogers Cronulla, Central Station Darlinghurst, Next Level Haymarket, Sound World Newcastle, Beat Disc Parramatta, Re-Pressed Penrith, Leading Edge Warriewood, Red Back Wollongong.
3. Phone charge (02) 9209 4614
For more information email or visit our web site.
Media Inquiries: Cec Bucello (02) 4325 7369