Blackheath Choir Festival 2008

29th-31st August 2008
By Patrick Harte
Posted Wednesday, July 23, 2008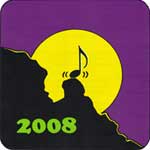 Blackheath Community Hall
Great Western Highway
(opposite railway station)
Tickets: per session: $12; whole weekend: $50
Tickets will be available at the door, or in advance from:

De Losa's Fruit Market
247 Great Western Highway
Blackheath (02) 4787 8241 (bus. hrs)
Enquiries: (0437) 255 816 (all Hours)
Because of the large number of people involved, it may be necessary to change the programme without notice.

Friday 29th (Doors open 7.15pm)
Session 1
7.30 Blackheath Phoenix Choir (Classical, Operatic, Traditional)
8.15 The Very Small Choir (Songs For The Fun Of It)
8.50 Ecopella (Ecological A Cappella)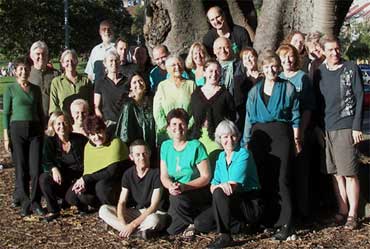 Saturday 30th (Doors open 10.45am)
Session 2
11.00 Voices From a Vacant Block (A Cappella World Music)
11.45 Glenbrook Community Choir (A Cappella Mix)
12.20 Pacopezants (A Cappella Bulgarian & Yugoslavian)

Session 3 (Doors open 2.15pm)
2.30 Macquarie Male Singers (Classical, Sacred, Musicals, Evergreens)
3.15 Moochoir (A Cappella- Pop, Classical, World)
4.00 Martenitsa (Mostly Traditional Bulgarian)
4.45 Macquarie University Singers (Traditional, Classical, Contemporary)

Session 4 (Doors open 7.15pm)
7.30 Riverland Harmony Chorus (Sweet Adelines- Ladies Barbershop)
8.15 Sydney Pop Choir (Pop, American Folk)
9.00 Men Wot Sing (Comedy, World, Contemporary, Blues)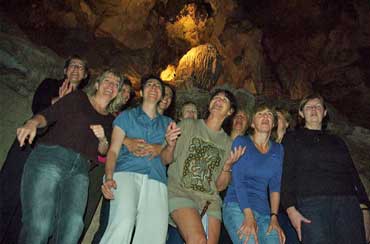 The Mudlarks in the Jenolan Caves

Sunday 31st
(Doors open 10.15am)
Session 5
10.30 Crowd Around (Folk, Pop, Gospel)
11.15 Mudlarks (Contemporary, World, Folk)
12.00 Sydney Trade Union Choir (Political A Cappella)

Session 6 (Doors open 3.15pm)
3.30 Mudlarks' Small Ensembles (see 11.15 above)
3.40 Warrimoo Chorale (A Mixed Bag of Music)
4.20 Combined Choirs sing Vivaldi's "Gloria":
200 voices from the Allegri Singers; Jacobean Singers; Leura Uniting Church Singing Group and most of the choirs performing over the weekend. Conducted by Walter Sutcliffe.