Anne Ridgway & Rosie McDonald at The Clarendon

8pm, Saturday 9th June, 2007
By Anne Ridgway
Posted Friday, May 4, 2007
On Saturday 9th June, local award-winning musician, Anne Ridgway will be performing in a duo with Rosie McDonald; the talented songstress from renowned celtic band The Mothers of Intention at the Clarendon Katoomba.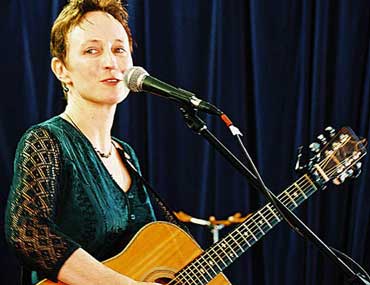 These two voices have been likened to the 'beautiful resonance of cathedral bells carrying an audience away to sublime heights'
Rosie's rhythmic guitar skills and deep rich vocal quality are a perfect match to Anne's dexterous finger work on guitar along with her crystal clear vocals. Together , they collaborate on Anne's original material as well as placing their own special arrangements on well – known songs and traditional Irish ballads. With two Cds under her belt; Anne is in the studio again working on her 3rd album, so there will be fresh songs to hear as well.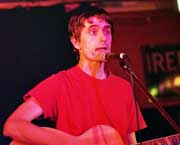 In contrast to this; the evening will kick off with Sydney songwriter. Brett Robin–Wood who has been described as "the Michael Leunig of singer/songwriters" This is sparkling acoustic guitar folk with catchy tunes, insightful humour and agile wordsmanship.
Brett has drawn audiences into his world of whimsical revelation at festivals including the Melbourne and sydney Comedy Festivals.
He will have you looking at life in new ways and smiling at what it means to be human.
This eclectic musical feast will be held at the Clarendon Guesthouse Katoomba at 8pm. There is also a dinner show package available on the night. Bookings essential.
Clarendon Guesthouse
Lurline Street
Katoomba
Bookings: (02) 4782 1322
For more info email Anne or visit her web site.