Ecopella at Blackheath Folk Club
7:30pm Thursday 7th May 2009
Blackheath Folk Club
New Ivanhoe Hotel (dining room)
Great Western Highway
Blackheath
By Miguel Heatwole
Posted Thursday, March 26, 2009
Ecopella at the Ivanhoe

Blackheath Folk at the New Ivanhoe Hotel on Thursday 7 May 2009 will feature Ecopella.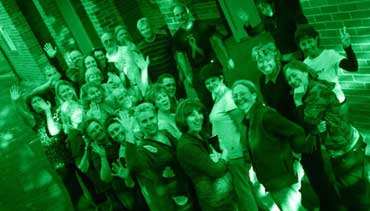 Ecopella is an environmental choir that sings about the beauty of our world and the struggle to protect it from exploitation and destruction. Ecopella's strong environmental message encourages positive change in people's thoughts and actions and offers encouragement to a wide variety of green organisations.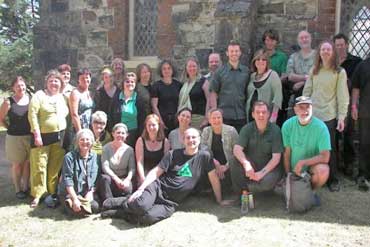 Ecopella originated in Sydney in 1998 as an offshoot of the Solidarity Choir and now has branches in the Blue Mountains, Illawarra, and Canberra as well. They sing at a wide range of events, including benefit concerts, protests, campaign launches, community gatherings and folk festivals.
Ecopella have released two CDs - the most recent is Songs in the Key of Green and celebrates a decade of environmental harmony. The album is a collection of beautiful and haunting songs with the occasional satirical one thrown in for good measure.
http://ecopella.org/ - Choir enquiries please call Miguel Heatwole - (02) 9810 4601
The New Ivanhoe Hotel, [dining room – smoke free] Great Western Highway, Blackheath - opposite the level crossing and the station.
Folk music will start at 7.30 pm. Meals are available from the Ivanhoe's bistro from 6pm and entry is free. Floor performers are welcome. Inquires Christine (02) 4787 7246