Wildwood Instruments on Tour

Coming to a festival near you!
By Wayne Richmond
Posted Tuesday, February 7, 2006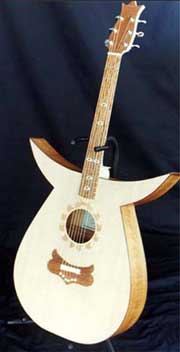 Wildwood Instruments' luthier Nick Carpenter is making his way across the Nullabor to bring his beautifully handcrafted musical instruments to a festival near you! Based in Fremantle, WA, Nick will be attending a whole series of Music Festivals across Australia. Including Nannup Music Festival, Port Fairy Folk Festival, Blue Mountains Music Festival, Yackandandah Folk Festival, The National Folk Festival and Fairbridge Folk Festival. He will also be stopping off at The Rocks Markets in Sydney and The Sunday Arts Centre Markets in Melbourne. A road trip over 10,000km long and through five states.
If, for some reason, you don't catch up with Nick at one of these events you can check out his stuff on his website.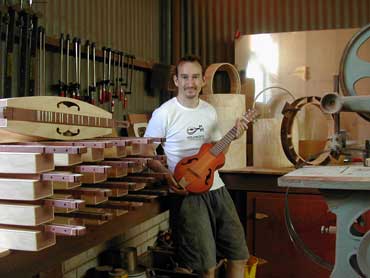 For those of you who have not encountered the wares of Wildwood Instruments before, Nick produces a wide range of instruments at very reasonable prices. Made from local timbers, to unique designs, such instruments as mandolins, travel guitars, dulcimers, fiddles, xylophones, bodhrans, pan pipes, shakers, rattlers, claves, (and the list goes on) comes from the Wildwood workshop. There is something for everyone!