Radio LabourStart

Internet Trade Union Radio
By Mark Gregory
Posted Thursday, March 17, 2005

LabourStart is an online news service maintained by a global network of volunteers which aims to serve the international trade union movement by collecting and disseminating information - and by assisting unions in campaigning and other ways.
Radio LabourStart is the new online station.
The easiest way to listen to Radio LabourStart is to download iTunes, select Stream under the Advanced menu and type in the following URL:
http://www.live365.com/play/labourstart

You can download iTunes from
here
. (Fear not you Windows mob, iTunes is completely cross platform though you will need Windows 2000 or XP.)
As the streaming uses a lot of bandwidth you are better off using broadband than a modem.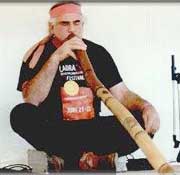 Over the last few weeks I've uploaded a lot of Australian material that fits in the broad umbrella (or parasol) of Union Songs including CDs with tracks (over 300) of the following singers and songwriters:
Jeannie Lewis, The Fagans, Margaret Walters, Maurie Mulheron, Peter Hicks, Phyl Lobl, John Warner, John Hospodaryk, Trade Union Choir(s), John Dengate, Don Henderson, Declan Affley, Ian White, Bill Berry, Paul Kelly, Kev Carmody ('With These Arms', 'Trains of Treasure', 'Union is Strength'), Ken Mansell & Glen Tomassetti.

Other singers of note on Radio LabourStart include:
Peter Seeger, Ewan MacColl, Faith Petric, Billy Bragg, Woody Guthrie, Phyl Ochs, Barbara Dane, Pierre Fournier & Kali Dasgupta.

There are union songs from across the world including Taiwan, China, India, Canada (French & English), USA, Britain, Ireland, Scotland, New Zealand, Thailand & South Africa. Many people are sending me CDs of songs to try to make this a truly international and comprehensive resource (well for those with Internet access!). Any suggestions welcome - particularly contacts with other countries.