Operating a 'Folk Club'

Some hints on running a folk venue
By Bill Arnett
Posted Wednesday, January 12, 2005
Hello Everyone,
A big thanks to Cornstalk for providing this opportunity for me to reflect and report on my experiences at the recent FAA Conference.
must be doing something right
I was invited by the conference organisers to conduct workshops where we could address the business of operating the ubiquitous "Folk Club". I seem to have achieved some notoriety around the place so that many people across the country see the Merry Muse in Canberra as a yardstick when it comes to such operations, hence the invitation.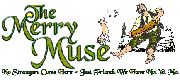 To say I was flattered is an understatement as I have never believed that I have done anything much different from what I imagined others did in running other venues around the country. What I have done over time though is come to believe that I must have been doing "something" right to have achieved this notoriety. Therefore I formed the opinion that the FAA people wanted me to spread the gospel according to Bill, explaining the way I operate The Muse, as that MUST be the way all folk clubs should aspire to being . . . HOW WRONG WAS I!???
The opportunity to catch up with other venue organisers in Adelaide, to hear Eric Bogle's keynote address and then to speak with him afterwards, PLUS the opportunity to reflect on various "attitudes" I have been exposed to over the three and a half years I have been running The Muse has left me with one message . . .
KEEP DOING WHAT YOU'RE DOING IN WHATEVER STYLE YOU CHOOSE! . . . YOU ARE ALL AS RELEVANT AND AS IMPORTANT AS THE NEXT PERSON/VENUE . . .
What's right for me personally and the folk scene in Canberra is not necessarily right for any other operator or any other place. Whether a venue is good, bad or indifferent is purely subjective and can never, EVER be properly defined. Each one will ALWAYS be each of those descriptives to any number of individuals who visit them. The way that venues operate is as diverse and as colourful and as "correct" as is the breadth of material that informs our "genre" (whatever THAT is). The Folk scene suffers to a great degree from being so many things to so many people. Attempts to revitalise and renew our church have traditionally failed simply due to the size of that diversity. DARE TO BE DIFFERENT AND DARE TO HAVE CONTINUING FAITH IN YOUR OWN INTERPRETATION. Do not try to put people/venues/clubs into boxes. All you achieve is being like so many dollar-driven cloned enterprises designed by market researchers which only serve to line the pockets of those running them.
THAT is NOT what Folk Music is all about!
Having said that, we are always interested in bringing new people into our midst (especially young people) so here are some little operational principles that might help in running whatever style of venue you choose to have.
Be Consistent! Work hard to maintain the style and level of service your venue provides. Don't fall back for obvious reasons but also don't upgrade if that's not what your clientele wants. You will only leave a gap and disappoint your core patrons.
Be Welcoming! Work hard each event to welcome new people and to encourage your regulars to spread the word. Use the Muse Rule. It's not copyrighted. I don't own it! The rule says: "Before you leave this place tonight/today you should say 'Hello!' to someone you did not know when you walked in here"
Be professional in every way when it comes to presenting your product. Have a competent sound engineer (if you operate with PA). Have competent door people who can make reasonable decisions about letting people in without constantly referring to "the boss". Be lenient.
Get into EVERY freebie advertising slot/opportunity in your neighbourhood. The levels of talent in our genre (especially at "main act" levels) is second to none. ABC radio is usually delighted to have live music of any genre in their studios. Most community radio stations also like folkie stuff. USE EMAIL LISTS.
Have faith in yourselves and ignore the naysayers.