Jacko Kevans (1942-2005)

Nature's Music Man - we will miss him
By Carole Helman
Posted Sunday, June 12, 2005
Being fellow 'old Canberrans', my partner Phil and I had known of Jacko for many years before we actually met him. About fifteen years ago we moved to live in a subtropical forest setting on the north coast, as Jack had done earlier, and I started playing concertina. Jack became a warm friend to us both, reminiscing about our Canberran youth, swapping stories about the much loved wildlife in our forest homes, sharing produce (our fruit and vegies and Nimbin dried bananas), and encouraging me with my concertina playing.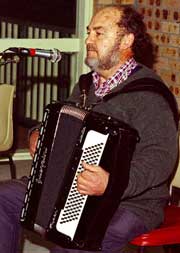 I have seen Jack's passion for nature drawn upon to help uplift people he knew were unwell or experiencing difficult times – he would engage them with nature by pointing out a beautiful coloured butterfly or bird. He gave accordions away to some kids who turned up at his workshops and showed natural talent and enthusiasm, but had no chance of getting an accordion themselves.
At his numerous accordion, concertina and Australian tune workshops at various festivals Jack displayed incredible patience, encouragement, generosity and caring as a teacher. Can you imagine anything more trying than a room full of beginners squawking away on their boxes! He ran workshops year after year at Maleny and Woodford, even going ahead with Woodford this year when he had only just found out how sick he was. Once again there we all were – young and old and everything in between, ranging from beginners to much more experienced. Always Jack gently shared his wealth of music and musical skills with each and every one of us.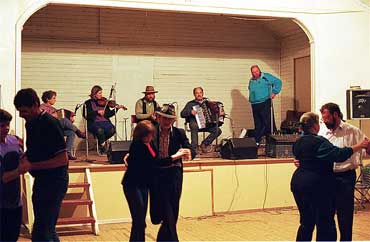 I feel incredibly privileged that circumstances found me amongst the lucky people who played tunes with Jack in his last couple of weeks. His love of music and nature, his kindness and his inspiration live on in so many people.