Inside Acoustic Music: Recording a Live CD - Pt 2

Artistic Insights with Judy Small
By Sue Barrett
Posted Sunday, August 3, 2008
In an intimate gallery/performance space, on a narrow Melbourne backstreet, over two consecutive nights of a summer that was to be extremely hot, an Australian singer/songwriter finally recorded her first live album. This is the second of a four part article that tells the story of the making of Judy Small: Live at The Artery.
JUDY SMALL is an Australian singer/songwriter, who also works as a lawyer specialising in family law. Judy's first album, A Natural Selection (1982), included songs about the impacts of war ('Mothers, Daughters, Wives'; 'Lest We'), politics ('Festival of Light') and the lives of women ('Mary Parker's Lament; 'The Family Maiden Aunt'). Her most recent album, Judy Small: Live at The Artery (2007), continues these themes and reflects her life-long commitment to peace and justice. The CD marks the 25th anniversary of Judy as a recording artist (and a limited edition celebration t-shirt is also available).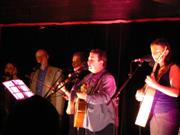 Why did you decide to record a live album?
"I've always seen myself as a live performer rather than as a recording artist and I've never been fully happy with my studio recordings. I like some better than others, but there are none that compare to the best of my live gigs, so I wanted to see if I could capture the sound and the atmosphere of what I love doing best."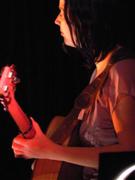 Can you tell us about the planning for the album?
"I knew that I wanted Kate [Burke] to play with me — she's just an amazing musician and she understands what folk music is all about…Matthew Arnold was also available and I knew he'd add something really special to the sound…I chose Siiri [Metsar] to record and engineer the album because she has been my live sound engineer many times...and I wanted her to co-produce it because she engineered and produced my CD, Let the Rainbow Shine. She gets my music — she knows how I want to sound.
"I treated this project as a concert that was being recorded rather than a recording that happened to be live. I learned a lot from Chris While and Julie Matthews who told me about preparation for their Stages double CD — they also recorded over a couple of nights so they could choose versions of songs, and I had a couple of new songs I wanted to record, so I wanted a couple of versions in case I didn't sing them right the first time! I also learned from them that I should record everything on separate tracks instead of recording directly to 2‑track. I chose the songs myself — some from each era of my 25 years of recording — and away we went.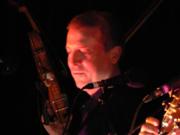 "Kate and Matthew understood that I wanted to rehearse regularly and they both were committed to the project. We started rehearsing in early September and continued right up to the day of the first performance.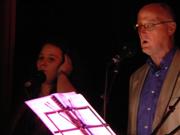 "As we rehearsed, the need for more singers to flesh out a couple of songs became obvious, so I contacted Ruth Hazleton and Denis Tracey who I knew could sing just about anything. They came in towards the end of the rehearsal period and were incredibly generous with their time.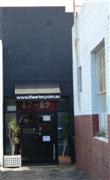 "With all that preparation I was so relaxed by the time of the performances that it all went like clockwork. I took the Friday off work — I don't sing so well after a day's work as a lawyer! — and did all the things I know are good for my voice — like not eating dairy for a couple of months before the gigs, sleeping late the day of the gigs, eating eggs for breakfast (well, that's more superstition really), warming my voice up in the afternoon. I saw the album as a project with its own life and rules and I took it very seriously. I prepared for this like any live gig — some of it was scripted in the sense that the introductions are almost part of the songs and others were totally spontaneous.
"I had been selling my CDs from my website so it seemed a good idea to sell tickets to the gigs that way too — the concerts were open to the public but I targeted the marketing to people I knew liked my music.
"The song sequence was decided to fit the live gig audience rather than the CD listener and we changed some of that in the studio because the sequence fitted the CD better. There are some minor effects added in the studio but no overdubs — it's all live and of course that shows in places! I recorded 29 songs and 25 of those were good enough to keep. That was a real surprise — I had thought if I got 15 'keepers' that would be great."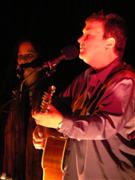 Were there out-of-the-ordinary things that you did because it was a live album?
"I just did what I do on stage, although the audience knew it was for a live CD and I spoke about it a lot. There were second takes on a couple of songs to allow for audience participation, but that's all…If a song I sang on the night didn't make it onto the album it was because there was something not quite right about the recording or the performance. Obviously I couldn't record every song I've ever written and/or recorded, so I just looked at all my songs and chose the ones that felt right. Pure caprice!"
What would it have taken for you to have cancelled the concerts?
"If I hadn't been fully fit and able to sing at my best I would still have done the gigs but I wouldn't have released the CD. I would have had to be in hospital or totally unable to speak to have cancelled the concerts. I can count the times I've done that on one hand!"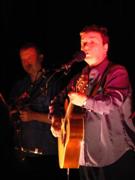 Prior to recording the CD, how did you view live albums? And has your view changed?
"Well, I knew that there was a whole lot more to it than just setting up a microphone at a gig! I had always liked live albums — my favourites are Joni Mitchell's Miles of Aisles and Chris and Julie's Stages. I like both of them because the recording quality is fabulous and there's not too much talking. Intros are fine the first thirty times, but after that... I don't know that my view has changed since making one myself."
When did you hear the raw concert recordings?
"I heard the raw recordings in the car on my way to Sydney for Christmas and I couldn't believe how good they sounded. I knew then that the CD would be exactly what I had wanted it to be!"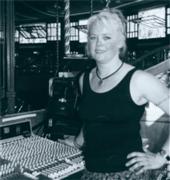 What was your involvement in the post-concert production process?
"I was in the studio for almost all of the mixing, which Siiri and I did over Easter 2007 and in the weeks after, and I had the final say on every track, including which intros would stay and which would go. I chose the photos for the cover and booklet and instructed the designers about what I wanted for the feel of that. Elly Mantzaris at Black Widow Design has been designing my album covers for years and she's great about suggestions, although there were very few needed for this one! Elly had been at one of the concerts so she understood what the CD was about."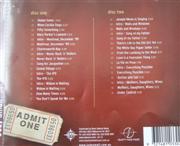 When did you hear the final recording? And what was your reaction?
"I played the whole CDs when I got home from the studio after the final mixing day — and I was really happy with the sound and the feel. And now, with the album released, I must say I'm pretty pleased with it!"

SUE BARRETT is an Australian music writer, with a special interest in women in music. She was in the audience on 1 and 2 December 2006 when Judy Small: Live at The Artery was recorded.
One of Sue's earlier articles, 'Revelation in the Studio: Women Producers and Engineers' (featuring Jen Anderson, Tret Fure, Leslie Ann Jones, Karen Kane, Joan Lowe, Siiri Metsar, Susan Rogers and Darleen Wilson), can be found at here.
© 2008