Rhymer from Ryde wins Henry Lawson Adult Literary Award 2007

7-11th June 2007
By Graeme Johnson
Posted Monday, June 18, 2007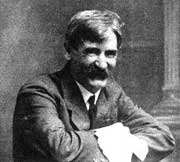 Henry Lawson Heritage Festival 2007 Report
One of Australia's premier Literary events, The Henry Lawson Heritage Festival was held over the recent June Long Weekend in the Central West town of Gulgong NSW. (Yes, the town on the old ten dollar note-remember them?)
Though the heavens had well & truly opened in the local area (weather wise) Bush Poets from all over Australia still managed to make their way to the historic centre for the big event.
The rain managed to dissipate long enough for the regular activities to still take place. These included Busking & Pavement Art Competitions, Street Parades-including vintage vehicles & hot-rods, Market Stalls & much much more. Indoors local vignerons displayed & offered their products for tasting, Henry Lawson's birthday cake was cut in a ceremony attended by town officialdom and locals & visitors alike kicked up their heels at the Bush Dance.
As evening descended on the Saturday, Gulgong's "Opera House" became the centre of attention for the annual Literary awards sponsored by Country Energy & The Land newspaper. Up for grabs those beautifully crafted "Henry" figurines & a substantial amounts of prizemoney. (See winners list attached).
Sunday saw the Hunter Bush Poets officiate a Poets Breakfast & "Just Henry" session where only the masters work was allowed to be recited and the night time concert, "Tales of the Swag" saw Des Kelly & friends present the song, verse & humour of the Australian bush as seen in Lawson's times.
The Festival was also visited by Melbourne school teacher and thespian James Howard who had taken on the persona of Henry Lawson for the weekend and performed in costume on many occasions. It truly took one back in time to see the new "Henry" slouched on a bench in the main street or leaning from the door of a public house enticing fellow poets to join him. Most did.
Organised by the Henry Lawson Society of NSW and run by Secretary Cheryl Peters (and her committee & volunteers) the event is indeed a drawcard for the best writers & performers in the country.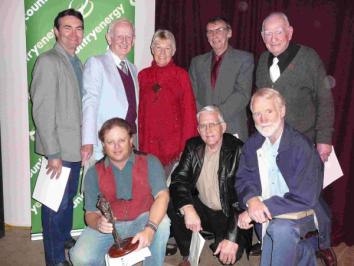 Graeme was indeed thrilled and honoured to win the Adult Literary Award (with his poem entitled 'Poles & Wires') and share the stage with other poetic luminaries such as Arthur Green, David Campbell, Ellis Campbell, Ron Stevens, Allan Buggy and other competitors, Vivienne Ledlie, Joyce Alchin, Ian Ridgway & Irene Timpone.
To add to the 'Rhymer's' delight, he also picked up a Highly Commended in the Leonard Teale Memorial Performance section with a poem by Peter Willey & Mathew Hobbs entitled Rhymin Bill from Broken Hill which is available on Graeme's first CD Land Ho!
Your Festival Scribe: Graeme Johnson

Henry Lawson Heritage Festival 2007 Competition Results
Adult Written
First: Graeme Johnson
Second: Arthur Green
Third: David Campbell
HC: Melanie Hall, Ellis Campbell, Jacqueline Winn

Country Energy Leonard Teale Memorial Performance Poetry
First: Lisa Quast
Second: Terry Regan
Third: Ellis Campbell
HC: Graeme Johnson, Ron Stevens, Tony Price