Troubadour Protest Concert

Review of The Troubadour Folk Club concert, 11th September, 2005
By Gypsy Jack
Posted Wednesday, November 30, 2005
We received this nice review from Gypsy Jack, a former folk music DJ: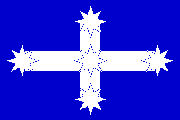 Woy Woy, NSW, Australia
We Remember

On Sunday afternoon, 11th September 2005 members and visitors of the
Troubadour Folk Club
met in the Country Women's Association hut at Woy Woy, NSW, Australia for their monthly meeting. The theme for the day was songs of protest and rebellion but in truth honoured and remembered many dead. A club founder, Frank Russell, started with Alan Musgrave's "What'saname". Second up was our local Irish troubadour Sean Scorr singing "Poor Ned Kelly" and "Eureka Stockade". He was then joined on stage by Barbara Clout, Stuart Ridgeway, Leila and Carl, who together form the group Konfusion. They sang "the Preacher and the Slave"- one of Swedish born, American immigrant Joe Hill's contributions to the Industrial Workers of the World, a.k.a. "Wobblies", and North American song heritage.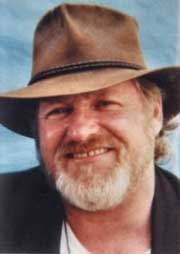 Shirley Hotchkiss recited her poem "Our daughters" and was followed by Bill Bekric with Robbie Robinson's "The Night They Drove Old Dixie Down". Graham H., a welcome newcomer from Sydney, of fine voice and multiple persona (a.k.a. Kevin Barry) sang "The Ballad of 1891" remembering the shearer's strike. He followed with "The Strangest Dream", Ed McCurdy's anti-war song written in the 1950's. Richard John from BIFCOA Inc. (Bloody Incredible Folk Music Covering Our Australia) spoke the English translation of two French songs, "Le Pauvre Conscrit" of 1810, one of the Songs of the Auvergne and then Debussy's "Noel des enfants qui nont plus de maisons" from 1916. Bill Bekric stayed in time and promptly gave us a fine rendition of Eric Bogle's "And the band played Waltzing Matilda".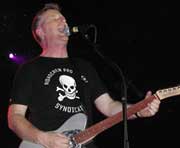 The inaptly named Usual Suspects performed "Between the wars" a Billy Bragg song of British maltreatment of World War I returned soldiers. Konfusion stayed American with Jimmy Rodger's "TB blues" and then a favourite of theirs, "Bread and Roses". Words by James Oppenheim, music by Mimi Farina - another great piece resurrected from the era of the I.W.W.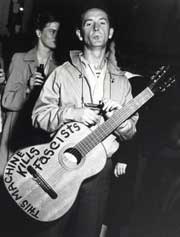 Graham H. continued with "Nobody knows the trouble I've seen" and a beautiful rendition of "the Ballad of Joe Hill", Alfred Hayes and Bill Robinson's great anthem against judicial murder. Bill Bekric needed the power of his next two offerings, Woody Guthrie's "Deportee" and Billy Edd Wheeler's "Coal Tattoo", to be heard above the mental turmoil. Konfusion went "loopety loop" to introduce the 'soup break' through the "Soup Song".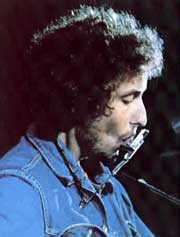 The second two-thirds of the afternoon commenced with Frank Russell performing Randy Newman's "Political Science", a precognitive view of what occurs "ïf you are not for us(a)". Graham H. followed with "Hooker Rex", a 1960's Australian protest song against the excesses of property development at the expense of people's heritage. He followed with the now internationally accepted anthem "We Shall Not Be Moved". Jane H. stepped up with Joni Mitchell's "the Fiddle and the Drum" to be followed by Linda Campbell. Linda played and sang her cute "Political Boy" which offers 'encouragement' to the silent masses to speak out and be counted. Jennifer H. also reminded us of the 1960's protests with "The Times They are a Changing" and "Where Have All the Flowers Gone". Bill Bekric 'threw in' Buffy Saint Marie's "Universal Soldier" and was followed by Shirley Hotchkiss with "Healing". Jennifer H. gustily sang "Blowing In The Wind" and "Other People's Children". Barbara Clout sang a debut solo with the powerful song of shame, "Dark Children" accompanying herself on clapsticks. Jane H.'s accomplished performance of "Into My Arms" did not alleviate the mood. Konfusion's rendition of "Heartland", a Willie Nelson/Bob Dylan collaboration, reminded us of the North American small farmer's despair at large company farming practices. Club founders, Marilyn and Frank Russell then sang "The ghost of Tom Joad".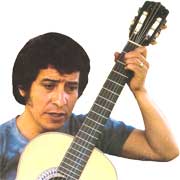 Richard John's dramatic reading of Keith McKenry's "September 11", a date associated with American terrorism, set the mood for the following Victor Jara set. Linda Campbell explained and then sang Jara's "El Derecho de Vivir en Paz" and "El Aparecido" in Spanish. She concluded with "La Plagaria à un Labrador" in Spanish but with partner, John Gaydon, superbly interweaving the English translation. Richard John just managed to hold his composure to the end of his rendition of Victor Jara's final piece "The Stadium", to complete the tribute to the great Chilean Folk Artist and remember those times of inhumanity.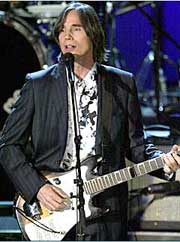 The Usual Suspects brought us to more immediate times and continued the protest with "Lives in the Balance", Jackson Brown's rant against US covert interference in South America. They followed with "Refugee" a Cec Bucello protest against current Australian policy. Jennifer H. sang "Nobody's People" and then Jane H. gave us the pathos of her own poem "The Forgotten", written at this year's National Folk Festival. The Usual Suspects, with timely voice, sang Billy Bragg's "The Price of Oil". They were followed by Richard John reading the satirical "Clayton's Song", now up to version 5 which incorporates reference to the June 2005 Senate reading of legislation to censor euthanasia discussion. Afterwards Carl and Leila performed "Now the Buffalo have gone" a protest against white America's habitual denial of tribal land to the indigenous North American. The Usual Suspects sang their recent tongue-in-cheek protest "the Iraq song" to be followed by Jane H. with her beautiful a capella rendering of her powerful song "Mambdou Habib". The Usual Suspects closed the gathering with "How Long", their commentary on the Australian 2004 Federal election.
Copyright © 20.9.2005 Gypsy Jack. Please notify of publication & editorial corrections.
Email Gypsy Jack, BIFOCA Inc.