Review: John Broomhall Trio + New York Public Library @ The Loaded Dog

August 2008
By Dawn Davis
Posted Tuesday, September 9, 2008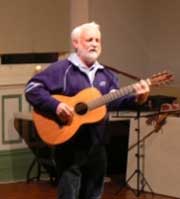 Our first floor spot was from Doug Richardson who gave a lovely interpretation of the John Warner song "Bass Strait". He then sang a wonderfully tongue-in-cheek song called "Don't Click Send" about the dangers of sending emails to the wrong address. "Cigarettes, Whisky and Wild Wild Women" was a blast from the past, but still just as much fun for a good sing.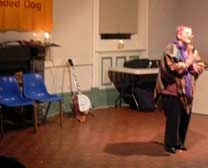 Jenny O'Reilly took over the reins and got the audience singing with her old favourite "Little Boy Billy", then for a change of pace sang "Call & Answer".
The New York Library play a number of instruments, including double bass (Sandra's favourite instrument), banjo, mandolin and guitar.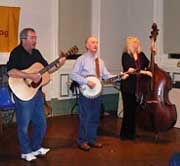 Their performance covered genres from blues to trad. Their first number was a lively bluegrass instrumental. Their hillbilly-style song, "Irene" was full of great harmony. Their outstanding performance was of the famous Gordon Lightfoot song "Early Morning Rain", they finished up with an old American folk song, "I'm Going Home".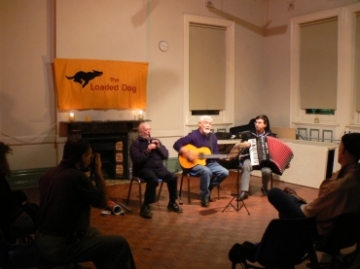 The John Broomhall Trio, consisting of John, David de Santi, & Johnny Spillane, came on with a flurry of whistles in a huge tube. They performed interpretations of poems set to music, one in particular being a poem by Kenneth Slessor. One of their nicest numbers was John's lovely nostalgic song about the ending of a holiday taken by a boy from Broken Hill at Manly. There was a great Henry Lawson poem about the stranding of a boat on Manly Beach, not unlike that of the Pasha Bulka off Newcastle, and the drama of the effort to drag her off that followed. "Central Station 1951" was written by a European war refugee & told of the trepidation any refugee finding himself in a strange country feels.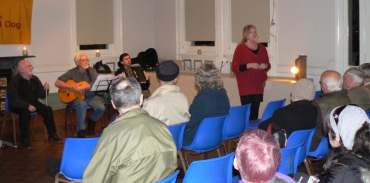 After the break, Kate Delaney sang a wonderfully spooky trad song called "Katie Cruel".
Continuing in their general theme of Australian music, our main performers returned with a lovely song dedicated to Broken Hill, also written by John, and a moving Adam Lindsay Gordon poem "Smoking Gun" from the 1850's bemoaning the killing of wild animals. The tragedy of the displacement of indigenous people around Menindee was brought to life in a very moving song, and they concluded with a nostalgic description of life in the nineteen-sixties in St Peters.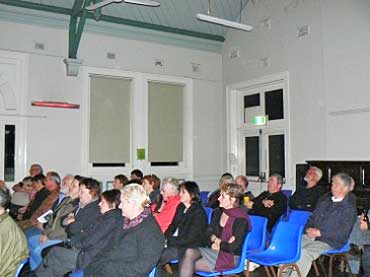 As always, the music enriched our night and the special atmosphere of the Dog enhanced the performances.