Review - Miguel Heatwole & The People Have Songs, Loaded Dog

Review - Saturday 24th November 2007
By Dawn Davis
Posted Tuesday, December 18, 2007
Check out our new photowebsite
2007 went out with a bang at the Loaded Dog this month. As well as seeing the year out, we saw a change of government & our illustrious Prime Minister lose his seat in Bennelong.
First, however, we had a floor spot from Gerry Myerson who started us off with a song called Bad Girl and then sang us a very rousing traditional ballad. Mike Richter recited a couple of poems by the very funny Les Barker who will be present at next year's National Folk Festival and is highly recommended. Bob Bolton, our regular photographer and fountain of knowledge, then recited the story of the Bush Music Club's Hut 44.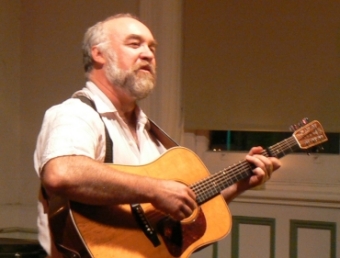 We were lucky to have the Canadian singer Dan McKinnon in our company. He was in Sydney for a concert on Sunday, and started with a beautiful song about the War Brides who left their relatives and friends in England to begin married life in Halifax during and after WW II. He then sang "Farewell to Nova Scotia" which had been collected in Canada in the 1932 by Helen Creighton, under the title "The Nova Scotia Song". His singing impressed me tremendously.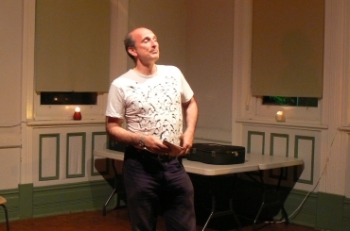 Miguel then took the floor and, with the help of some of the original artists, presented many of the songs from his great CD "The People have Song". He sang a few good chorus songs for artists who were not present! and also sang the Alistair Hulett song "He Fades Away" in honour of Bernie Manton who has recently won a law suit against the James Hardy company and has since died of asbestos-related illness.
Singers included Alan Murray, Carole Garland, Ryhymin' Simon, Malcolm Mackenzie, Kate Andrews & Terry Clinton, Kate's daughter Isobel, who was 4 years old when she was recorded, Jennifer Lees, Hazel Waters, John Warner, Rosemary & Patrick McArdle, Margaret Walters, David Niperess, Bill Arnett, & Anthony Woolcott.
We finished off the night in a big circle for a general song-fest and celebration of political victory.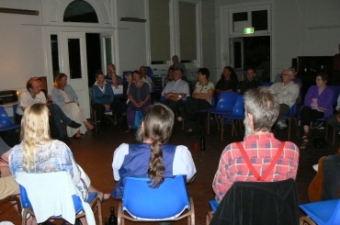 The Loaded Dog wishes all its supporters a Merry Christmas.
Check out our new photowebsite.