Wells For Zoe – Water For Life

Review of compilation CD
By Julius Timmerman
Posted Friday, May 29, 2009
Wells For Zoe is a small, sustainable development organisation formed in Ireland in 2005 and operating in the African country of Malawi. It assists the local population to access fresh water. It has Irish charitable status, and is funded in various ways. Purchase of this various artists CD helps to provide funding for future projects.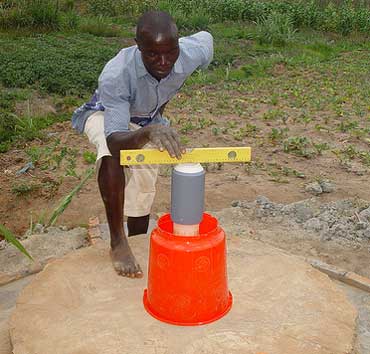 The album is an easy listening collection of folk, world, country and mainstream artists including Karine Polwart, Tim O'Brien, Sinead O'Connor, Michael McGoldrick, Maura O'Connell, The Duhks, John Doyle, Alison Brown, Beth Nielsen Chapman, Paul Brady, Kris Drever, Dougie MacLean and Heidi Talbot. Karine Polwart and Tim O'Brien do an engaging rendition of the title track, Michael McGoldrick's Irish flute is as fluid as ever, while Paul Brady, Dougie Maclean, Heidi Talbot, Sinead O'Connor and other singers are all wonderfully expressive. The traditional song "Wading Deep Waters" is especially captivating in the hands of Crooked Still - lead singer Aoife O'Donovan's gorgeous voice has a similar expressive quality to Alison Krauss's.
Overall, a homogeneous and enjoyable collection.
Compass 7 4493 2 (Planet Co.)