Welcome Here Again

Review of Martin Hayes & Dennis Cahill CD
By Julius Timmerman
Posted Tuesday, April 8, 2008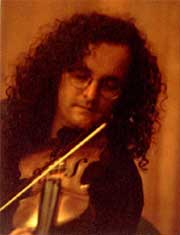 It's been a long time between albums, but fans will indeed welcome and know roughly what to expect in this new offering by these fine musicians on fiddle and guitar. Like their previous collaborations, this album features Irish traditional jigs, reels, airs and set dances, on their own or in sets, played with a distinctive gentleness yet imbued with personal intensity, so that each phrase is important in its own right. The result is almost classical in style, with tantalisingly unhurried tempi and nicely-judged rubato that give Irish traditional music a deeper meaning. As the sleeve notes state, the renditions are governed by heart, soul, feeling and instinct, rather than being overly technical and cerebral.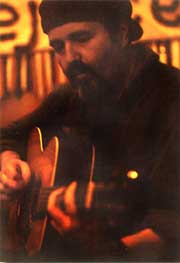 Having said that, some might cry it's more of the same. It is certainly idiomatic yet it's more Spartan, as if Martin's selected tunes are coming under ever greater scrutiny. Perhaps Dennis could have had a more forward role, but when it's this engaging, who cares, just lap it up.
There are eighteen tracks, including the Clare Reel, The Dear Irish Boy, The Wind Swept Hill of Tulla, The Galtee Hunt, Coleman's March, Pigeon On The Gate…you get the idea. All in all this is moody, melodious and delicious.
(Thru Planet Co.)