The Rough Guide To Irish Folk

CD Review of Irish Music Guide
By Julius Timmerman
Posted Sunday, September 20, 2009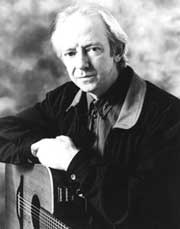 The Rough Guides have always been pretty good value in terms of both quality and quantity. Not the first Irish one, this is a 17-track sampler of varied music, and like the Second Edition Rough Guide To Irish Music, comprises well-chosen tracks, not the same old stuff that has gets re-hashed over and over on one compilation or another. Like myself, listeners will probably find a number of artists here they haven't heard or even heard of. The better-known ones include Arty McGlynn, Chris Newman, Maire Ni Chathasaigh, Nollaig Casey, Patrick Street, Four Men & A Dog, Cara Dillon, Niamh Parsons, Catherine McEvoy, Steve Cooney, Brendan Mulholland, Sharon Shannon, Frankie Gavin, Michael McGoldrick and Jim Murray. But I hadn't heard the likes of, amongst others, Roisin Elsafty or Sean Tyrrell, both of whom are excellent singers.
Most of the selections are from the countryside tradition, and only one or two pub-style numbers, which suited me down to the ground! And there's a balanced mix of songs and instrumentals.
But wait there's more – an excellent bonus album by Karan Casey, 'Ships In The Forest'. Karan was a founding member of Solas but has made a number of memorable and beautiful solo recordings since leaving the band. Here she is sparsely accompanied as usual, on ten ballads, traditional except for one by Martin Furey and one by Joni Mitchell. Karan's sultry poignant voice is always a delight.
Good notes on the artists are included. All in all, this is a great value set.
RGNET1226 (Planet)