Pride of New York

Review of CD by Pride of New York
By Julius Timmerman
Posted Sunday, September 20, 2009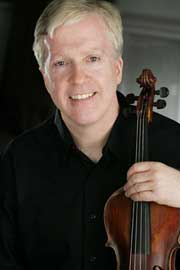 Formed in 2005, Pride of New York boasts an excellent line-up of musicians with Joanie Madden on whistles, Billy McComiskey on accordion, Brian Conway on fiddle and Brendan Dolan on keyboards. This debut album is just bursting with tunes, many of which are written or associated with past or present stalwarts of the New York Irish scene.
We hear reels, jigs, hornpipes, marches, all arranged in medleys, plus a waltz and an air. These New York-born players have won four All-Ireland championship awards between them and recorded countless times. Brian stated "the musical camaraderie we share is rare" and that is evident here. The presentation of tunes is solid and there's a nice swagger to the dance tunes, while Joanie's solo air is poignantly rendered.
Billy says their sound is "mainly the traditional music of Sligo and Galway mixing with influences from Clare, Donegal, Mayo and other counties", but Joanie and Brendan add that there is a sound, a drive and a lift that are definitively New York. Overall there's a kind of standard old-timey feel to the album, and the tunes, wonderful as they are, may for some become relentless since the arrangements don't vary much. However there's no doubting the fine musicianship here. Excellent notes on the tunes are included.
COMPASS 745222 (Planet)