Kit Holmes, 'Seeing You'

CD Review
By Christine Wheeler
Posted Saturday, March 19, 2005
This is a first album from a talented young singer-songwriter from the UK, Kit Holmes. Clearly her potential has been recognised by folk music moghuls in Britain as she has recently finished a tour supporting the likes of John Renbourn, Jacqui McShee, Danny Thompson and Nashville guitarist Darrell Scott. She has an agent who is seeking airplay down here in Oz, and the CD is being distributed by Amazon.com. Considering all that, it's a surprise to find that her web page offers almost no information, not even a bio to help a hapless reviewer fit the puzzle pieces together.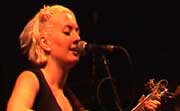 Songs and guitar instrumentals share this album. Most of the guitar instrumentals are in considerable contrast to the style of her songs. Two of the original instrumental tracks make good use of variants on standard guitar tuning and two tracks present herown exceptionally musical arrangements of traditional tunes from Scotland, England and Ireland respectively. Her skill and fluency in these quiet, celtic style instrumentals is remarkable for someone who looks to be in her early twenties. The final track, 'Chosen', also an instrumental but with full band, keeps the acoustic guitar sound up front and pursues a simple enough theme through different musical textures and colours. Only the finish leaves this listener wanting for something less abrupt, particularly as the final track.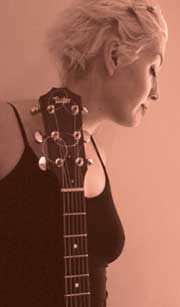 Holmes is backed by a top class band, which includes renowned double bass player Danny Thompson. Thompson's collaborations span 30 years and include Pentangle, Richard Thompson, Paul Brady, John Martyn and Sandy Denny amongst others. Holmes would likely count that older generation of musical luminaries amongst her influences, as the craft of her songwriting is evident in both the musical forms she uses and her lyrical way of dealing with the existential though standard issues of youth- 'everything's gonna be good when we get there / I don't really know what I want'. Most of the songs use a classic rock/pop 4/4time with electric or double bass, electric guitar or keyboard and drums. An exception is 'Cheap flights', one of the two tracks on which Danny Thompson plays. A barer, acoustic production in the style of a minor blues featuring acoustic guitar, double bass and strings (does this mean violin?), this song explores the theme of working too hard around a refrain 'pack up your troubles and get on with your ... dreams'. Her singing, while strong and confident, is distinguished by vowel production that in ignorance I can only describe as a native English accent overlaid with American imitation (eg. 'luurv'). Consequently, it took me quite a few listens to tune into some of the lyrics but they are worth the trouble- 'you can't always change the world you love / cause that would make life too easy'.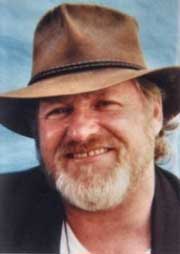 Eric Bogle, in his address to the Folk Alliance Convention a few months ago, made the point that the music of younger people tends to appeal to younger people, and that's the way it should be.In this case I'm glad I took the trouble as an aging (though not yet bearded) folkie to listen carefully. Kit Holmes may well be one of those special voices amongst younger musicians who becomes vital to the evolutionary process of folk. I've no doubt that Holmes' music and performance will appeal to younger followers of folk and acoustic music in Australia, if she decides to undertake a visit here.