In Love + Light

Review of Heidi Talbot CD
By Julius Timmerman
Posted Friday, April 4, 2008
Solo albums naturally explore and push boundaries that exist by default within the context of a group. But the audience may change along the way. Heidi Talbot, plaintively sweet Kildare vocalist from traditional band Cherish The Ladies, has released a second solo album, produced by Boo Hewerdine, that like her debut Distant Future, has around 25% traditional and 75% contemporary songs by songwriters like Tom Waits, Tim O'Brien and Boo Hewerdine.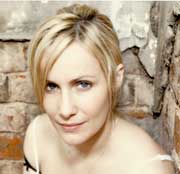 Heidi reminds me of Cara Dillon who made a transition, not a successful one in my opinion, from traditional to contemporary. Heidi's Distant Future tended to retain a Celtic folk feel throughout, whether traditional or contemporary. On In Love + Light she is edging a little further into pop, and the difference between the traditional and contemporary numbers this time is perhaps more obvious. Traditionalists will savour Bedlam Boys, Glenlogie and Blackest Crow, all plainly reminiscent of Heidi's work with Cherish The Ladies – one is easily drawn into the narrative by the seductive singing, and on Blackest Crow the addition of Kris Drever's voice is pure delight. The other songs are amiable enough, but mostly not as powerful or memorable. Simon Bruce and Tim Schumacher's If You Stay is a sweet light love song, J. Clifford's Cathedrals rolls along and along, Tom Waits' Time is a lovely bittersweet song on reminiscing, Boo Hewerdine's Invisible and the evergreen Ink Spots hit Whispering Grass are cute and jazzy while both Hewerdine's up-tempo Everything and Tim O'Brien's bouncy Music Tree are warm and catchy.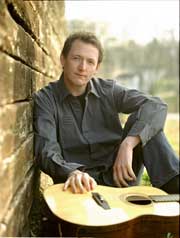 The list of session musos is larger this time. John Doyle is back again briefly, and there's Neil MacColl, Ewen Vernal, John McCusker, Michael McGoldrick, Donald Shaw and Eddi Reader among others – quite a stellar cast really, McCusker's fiddle is a huge bonus. Arrangements still remain fairly sparse and uncluttered so that Heidi's voice is always at the forefront.
In the end it's a matter of personal taste. Some will listen to Heidi's gorgeous voice no matter what she sings, others like me will yearn for a little more of the traditional stuff they're used to with Cherish The Ladies. I wish the album as a whole could have been more raw, less neatly ironed but whatever the case, the sultry homespun material here is easy to digest, especially nice for a rainy day.
(Thru Planet Co.)