Celtic Dreamland

Review of compilation CD
By Julius Timmerman
Posted Friday, April 4, 2008
Putumayo looks after the kids once again in this accessible and gentle selection of Celtic tunes and songs, modern and traditional.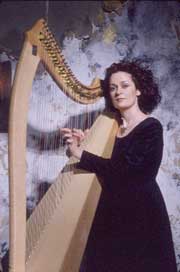 Never mind that some songs are in Gaelic, like those by Lasairfhiona Ni Chonaola, Capercaillie's Karen Matheson, Mary Jane Lamond and Mairi MacInnes, the lullaby effect will still happen. Of the instrumentals, Aine Minogue's harp solo The Dove's Return is one of the highlights of the whole album, a gorgeous light original tune in the true Celtic idiom, while Seamus Egan's gossamer When Juniper Sleeps weaves a dreamy spell. One of the other highlights is by Mairi Campbell of The Cast whose beautiful rendition of the evergreen Ye Banks and Brae is surely one of the best ever. The one minor wobbly is Susan McKeown who, politely put, sounds rather rustic alongside the others.
All in all, with only ten tracks it's not a long album, but the nine excellent tracks will provide pleasant listening for quiet occasions.
(Thru Destra Entertainment)