Instrumentalists & singers welcome!

Playing and singing just for fun!
By Wayne Richmond
Posted Saturday, July 16, 2005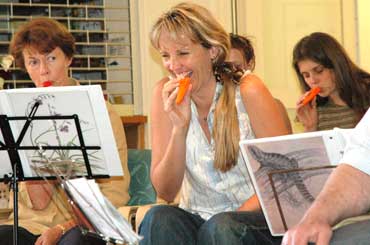 Loosely Woven is a group of 20 or so ad hoc singers & instrumentalists based on Sydney's Northern beaches who stage 3 to 4 concerts each year just for fun - no money involved!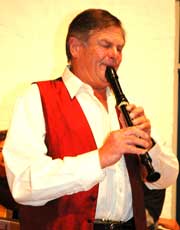 The concerts are strictly acoustic (no amplification) and consist of whatever the members want to include. Each concert begins with a planning meeting during which everyone puts forward ideas for the concert and its content. Anything goes - folk, classical, comedy, pop, blues, country(!?), mediaeval, dance, drama . . .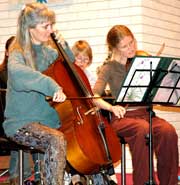 An ability to read music is an advantage but not necessary.
If you sing and/or play an instrument and all of this sounds like something you would enjoy then please contact me:
Wayne Richmond (02) 9913 7788 (wayne@humph.org)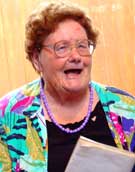 A planning meeting for the next concert will be taking place:
12pm, Sunday 7th May 2006 (bring some lunch to share)
at a place to be determined.
To be notified about future Loosely Woven concerts subscribe to the group's listserv by sending an email (no need for subject or message) to looselywoven-on@humph.org