Read about the new web site!

By Wayne Richmond
Posted Friday, December 1, 2017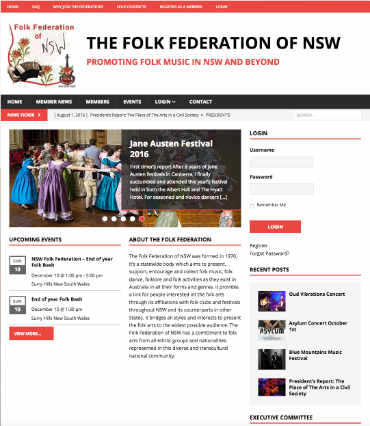 The Federation has been working on a new web site for some time & it is now ready for you to start using.
JAM will remain online as an archive but all new information should be posted on the new site.
Head to folkfednsw.org.au