Folk Federation of NSW 2014 AGM

3pm, Sunday 27th July 2014
By Pam Davis
Posted Friday, May 16, 2014
All members and friends of the Folk Federation of NSW are invited to attend the Federation's AGM at 3pm on Sunday 27th July 2014. The meeting will be held immediately prior to the Federation's 'Remembering Pete Seeger' concert.
Upstairs Function Room
Friend in Hand Pub
58 Cowper Street, Glebe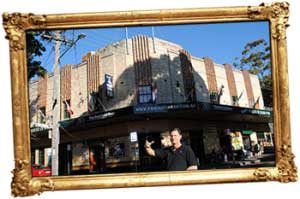 Agenda
1. Attendance, Apologies
2. Minutes of the 2013 AGM
3. Reports (President, Treasurer & Membership)
4. Elections
a) Appointment of Returning Officer
b) Election of Committee
President
Treasurer
Vice-President
Secretary
Committee
c) Appointment of bank signatories
d) Appointment of auditor
For catering purposes and for more complete directions to the meeting room, please let secretary@folkfednsw.org.au (02) 9810 4131 know if you will be attending the AGM.
The Federation's committee, together with other dedicated members, work tirelessly to support folk music in NSW in all its various forms.