Folk Federation of NSW AGM

6.30pm, Friday 13th July 2012
By Pam Davis
Posted Sunday, July 1, 2012
All members and friends of the Folk Federation of NSW are invited to attend the Federation's AGM on 13th July 2012. The meeting will be held immediately prior to the monthly MOFO.
Upstairs Meeting Room
The Gaelic Club
1/64 Devonshire Street
Surry Hills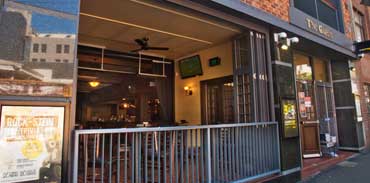 Come to the AGM, hear all about this exciting new initiative and stay on to experience it first hand.
Agenda
1. Attendance, Apologies
2. Minutes of the 2011 AGM
3. Reports (President, Treasurer & Membership)
4. Elections
a) Appointment of Returning Officer
b) Election of Committee
President
Treasurer
Vice-President
Secretary
Committee

c) Appointment of bank signatories
d) Appointment of auditor
6. General Business
Folk Federation Award for 2012 - At the meeting, we will consider the selection of the recipient of the Folk Federation Award for 2012. To be eligible for this award, the nominee must be a current FF member and an active contributor to / promoter of folk music through such activities as :
• Running a folk club
• Broadcasting a folk program
• Collecting folk music
• Publishing books/articles about folk music
Nominations are welcome - please contact FF Secretary Pam Davis for further information (0412) 730 754.
Click to download a Nomination and Proxy form and an agenda and the 2011 AGM minutes.
For catering purposes and for more complete directions to the meeting room, please let Pam know if you will be attending the AGM.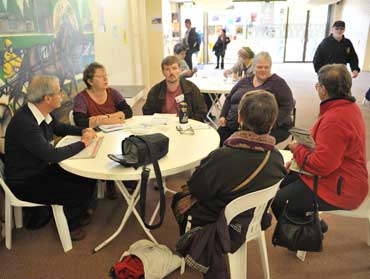 The Federation's committee, together with other dedicated members, work tirelessly to support folk music in NSW in all its various forms.