Folk Federation of NSW AGM

3pm, Sunday 26th July 2009
By Pam Davis
Posted Thursday, May 21, 2009
Next year is the 40th anniversary of the founding of the Folk Federation of NSW – a time to celebrate, to reflect on our past and to set our course for the next 40 years. Come along to the AGM on 26th July and show your support for the Folk Federation. Better still, why not join the Committee and help us plan next year's party?
Bush Music Club's
Tritton Hall (Hut 41)
Addison Road
Community Centre
Marrickville
At the AGM, members will be asked to vote on a Special Resolution to revoke our existing Rules and replace them with new Rules which are designed to simplify our operating practices and bring the Rules into line with current legislation. Copies of the proposed new Rules can be viewed here and a copy of the current Rules can be obtained by ringing FF Secretary Pam Davis (02) 9955 3677. If you can't attend the AGM, you can still register your vote for this important change by completing a proxy form.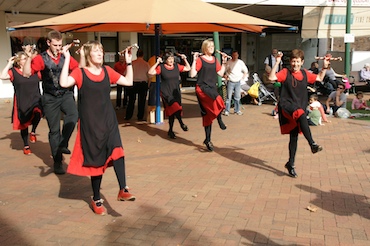 Click to download a Nomination and Proxy form and an agenda.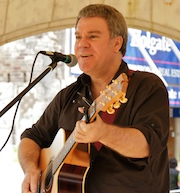 The Federation's committee, together with other dedicated members, work tirelessly to support folk music in NSW in all its various forms.
Activities include:
Our official publication, The Cornstalk Gazette
Our radio program, Focus on Folk, on 2MBS FM
Our website, JAM.org
The Songs of Henry Lawson Songbook, re-released in 2008 and now widely distributed throughout Australia
CDs produced by the Folk Fed or with our assistance, including State of Play, Songs of Chris Kempster & Singer at Large (Dave Alexander)
Regular public gigs at Lane Cove shopping centre
We have lots of plans for our ruby anniversary. Come to the AGM and be part of our future.