Find this page online at: http://jam.org.au/moxie/venues/thedog/DOG-December-2005.shtml
The Roaring Forties + The Wheeze & Suck Band @ The Dog

8pm, Saturday 10th Dec 2005
By Sandra Nixon
Posted Saturday, November 19, 2005
At the final Dog concert for the the Forties & the Wheezers will attempt to raise the already high roof at Sydney's best acoustic venue!
Bring along your singing voices and join them in the final concert for 2005.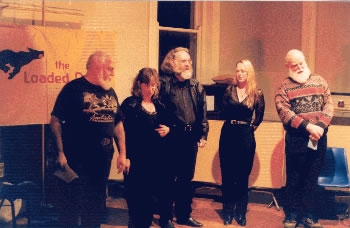 The Roaring Forties were singing unaccompanied songs when the New Age acappella group members were still in the cradle, having its nucleus in an ad hoc team in the early '80s. They used to assemble a couple of times every year to sing sea shanties, and for a time they laboured under the name The Ensemble of Fat Bearded Shantymen. The Roaring Forties appellation came about in 1988 when they were doing some gigs in the Australian bicentenary year and decided to put out an album of shanties - a cassette called "Hazard, Hardship and Damned Little Pay" - now available on CD.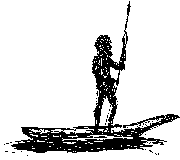 The Forties have performed frequently at the Australian National Maritime Museum, the National Folk Festival, Majors Creek Folk Festival, the Loaded Dog Folk Club, and have also appeared at Wollombi, Woodford, Port Fairy, Jamberoo, and Cobargo Folk Festivals, the Melbourne Acappella Festival and other venues. They have also performed John Warner's 'Yarri of Wiradjuri" with other performers at many venues.
Extract from 'Introducing the Roaring Forties'
by Walters and Warner:
We're called the Roaring Forties, but we aren't just puff and blow, sir
We sing great songs with choruses, join in them if you know, sir
We've been together, man and girl, for manys the long year, sir
And how we tell each from the rest, you're very soon to hear, sir

And we sing songs of maritime and mayhem, maidens fair and sporty
Old hymns and worksongs and the like, we are the Roaring Forties
The Wheeze and Suck Band
The band formed in 1997 around a nucleus of UK traditional dancers and musicians, who shared a desire to sing principally traditional English Folk music. Over the years this focus opened out to embrace Cajun, Appalachian, Australian and French music, as well as a growing repertoire of irresistible original songs, including 'Rag and Bone', runner up in the 2005 MusicOz songwriting Awards.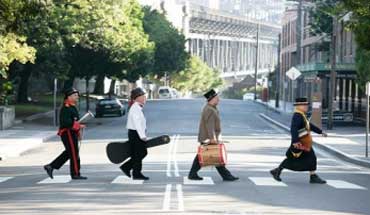 Three albums have been released. 'The Loading Bay Tapes' (1997), 'Traditional Graffitti' (1999), and Vincent Street' (2002). A new album is currently being recorded and is expected to be available on the night.
The Wheezers have appeared at Woodford, Canberra National, Jamberoo, Folk in the Foothills, Umina, Cobargo, and St Albans Festivals. They are regulars at folk clubs from Newcastle down to Illawarra.
sporadic outbreaks of dancing
A Wheeze and Suck performance is an experience. Colourful costumes, heaps of audience participation, sporadic outbreaks of dancing, and the occasional foray into the audience mid-song marks a band who lives by its belief that their music is built around a shared experience with their growing legion of supporters. This attitude stretches as far as requests for the audience to join in on instruments.