Find this page online at: http://jam.org.au/moxie/venues/3_24/bob-dylan-tribute-concert-3.shtml
Last chance for amazing Bob Dylan Tribute Concert!

Central Coast, Sun May 8th 2005
By Leila Desborough
Posted Wednesday, April 20, 2005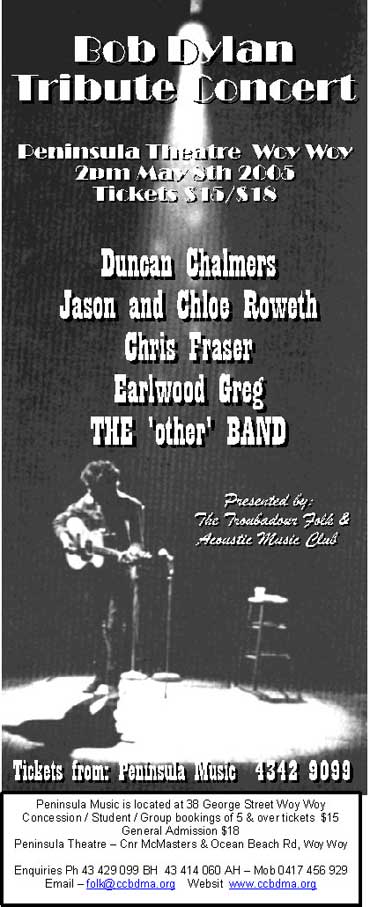 Now its time to get Serious!
Coming up THIS WEEKEND
Be sure to save your seat NOW
Get your tickets soon as they are going fast!
Buy tickets from Penninsula Music (02) 4342 9099
Mobile (0417) 456 929
38 George St., Woy Woy
Email- folk@ccbdma.org Website www.ccbdma.org