Find this page online at: http://jam.org.au/moxie/events/sydneywest/living.shtml
Loosely Woven presents 'The Living Years'

29th Nov - 22nd Dec 2013
By Wayne Richmond
Posted Tuesday, November 10, 1970
Loosely Woven is a community based group of people who put together and perform three brand new shows each year. 'The Living Years' is the third of these for 2013 with 22 instrumentalists and singers.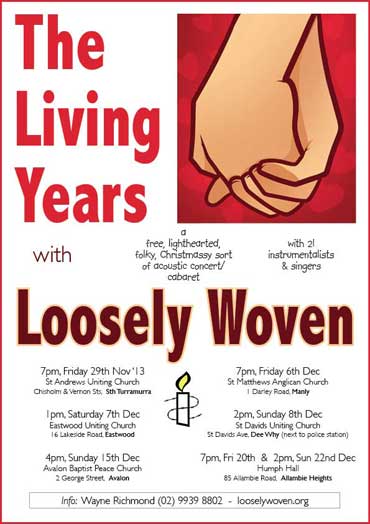 'The Living Years' is named after the well-known song by Mike and the Mechanics which addresses a son's regret over unresolved conflict with his now-deceased father.
The concert will feature the usual eclectic mix of songs ranging from:
'The Hungry Mile', a song about the struggle of the working class in early Sydney
'No Loss No Gain' which asks "Will man ever find the wisdom and knowledge to change his ways?"
Dougie MacLean's powerful 'Turning Away' which also examines the plight of humankind
the recently deceased John Dengate's ironic protest about privatisation
to
Cat Stevens' 'Father & Son'
Bob Marley's reggae hit 'Three Little Birds'
Ike & Tina Turner's 'Nutbush City Limits'
a fun arrangement of 'Rawhide'
and even a few Christmas songs including:
'Angels' Carol'
'Do you hear what I hear'
and the Bee Gees beautiful 'First of May'
Instruments this time will include violin, viola, flute, harp, clarinet, saxophones, trumpet, recorder, glockenspiel, guitars, mandolin, concertina, accordion, melodeon, keyboard and percussion.Full details are available on the Loosely Woven web site. Check out the Loosely Woven video clips on YouTube!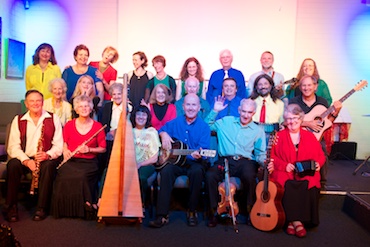 As usual, Loosely Woven will be performing acoustically - no PA system.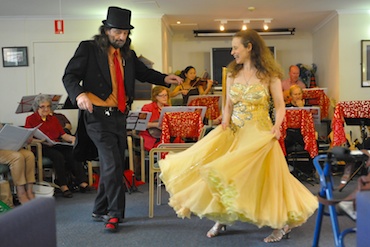 Owing to limited seating, bookings strongly recommended for the performances at Humph Hall. Bookings, however, are not necessary for the other venues. But don't be late - Loosely Woven concerts always start on time! :-)
There will be seven public performances including two performances in Humph Hall: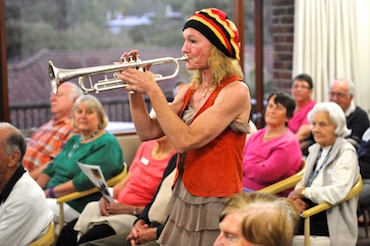 St Andrews Uniting Church, Sth Turramurra
7pm, Friday 29th November 2013
Chisholm & Vernon Streets, Sth Turramurra
St Matthews Anglican Church
7pm, Friday 6th December 2013
1 Darley Road, Manly
Eastwood Uniting Church
1pm, Saturday 7th December 2013
16 Lakeside Road, Eastwood
St Davids Uniting Church, Dee Why
2pm, Sunday 8th December 2013
St Davids Ave (next to the police station)
Avalon Baptist Peace Church
4pm, Sun 15th December 2013
2 George Street, Avalon
(for Amnesty International)

Humph Hall, Allambie Heights
7pm, Friday 20th December 2013
2pm, Sunday 22nd December 2013
85 Allambie Road
The Humph Hall performance on Sunday 22nd December will be recorded and videod and uploaded to YouTube.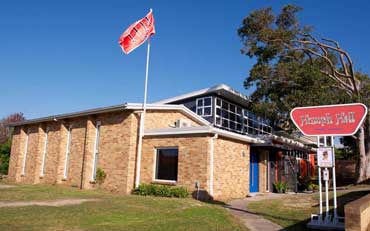 Formerly the Allambie Heights Uniting Church, Humph Hall is now the private residence of Gial Leslie and Wayne Richmond.
For more information visit the Loosely Woven web site or contact Wayne by email or phone: (02) 9939 8802, (0400) 803 804.