Find this page online at: http://jam.org.au/moxie/venues/shack/the-shack-aug-12.shtml
The Shack - August '12

7.30pm, Saturday 4th August 2012
By Roxana Jarolimek
Posted Friday, May 4, 2012
The Tramshed
1395a Pittwater Road
Narrabeen
(In between the Ambulance Station and Car Park of Narrabeen Shopping Centre)
The Shack presents a remarkable line up of live acoustic music, with a variety of artists on the first Saturday of each month. It is pleasantly laid out cabaret style in a candle lit atmosphere. The music is gently amplified with three main artists each month and one or two pre-booked floor spots. Complimentary tea and coffee is available and feel free to bring your own drinks and nibbles.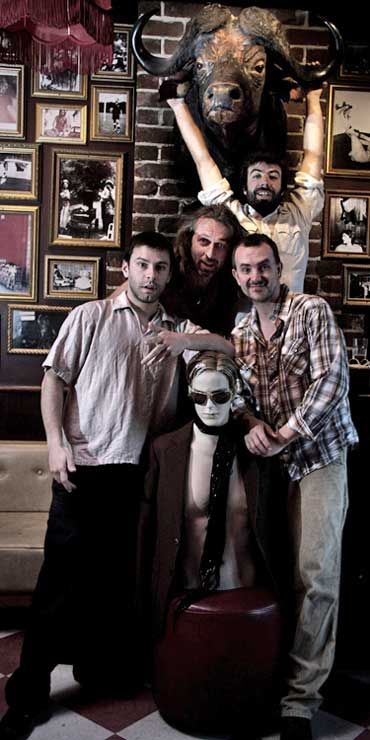 Guest artists this month include:
Green Mohair Suits - Garage Grass Pioneers. Lots of picking, singing and vocal harmonies. Hailing from Sydney, Australia, bringing back what many had forgotten as the roots of country and bluegrass music. A combination of various talents: Ben Romalis on Slide Guitar, Brian Campeau on Acoustic Guitar, Jason Mannell on Banjo. These southern boys put on one hell of an unforgettable show.
New York Public Library - John Flannigan ("Flano"), Warren Boyd and Isabelle Fogarty are the New York Public Library, a lively, popular, and thoroughly entertaining trio who have been an icon of the Sydney folk scene for years, having begun their career at the original Shack. They play a variety of music including originals, folk, comedic and something they call "adapted bluegrass".
David Knight - Influenced by a wide range of music and musicians, David treats the guitar as an entire musical package as opposed to merely a solo instrument. Performances include a wide range of techniques, playing percussive guitar utilizing the sound qualities associated with the neck and body of the instrument with in conjunction with standard guitar playing practices.
Coffee and tea is available but BYO refreshments and nibblies.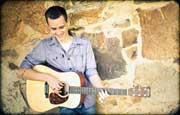 The Shack is held on the first Saturday of every month. There's a cover charge of $20 (or $15 for members, students and pensioners) to cover costs. The Shack is a non profit organisation – all proceeds go toward the promotion and presentation of original, contemporary and traditional 21st century folk music.