Find this page online at: http://jam.org.au/moxie/events/sydneyeast/Dog-October-2011.shtml
Enda Kenny & Lindsay Martin + The Selkie Band @ The Loaded Dog

8pm, Saturday 22nd October
By Sandra Nixon
Posted Wednesday, August 3, 2011
Enda Kenny & Lindsay Martin + The Selkie Band

Dublin born songwriter, Enda Kenny has lived in Melbourne since 1987. Drawing on the traditions of the seanachie and yarn spinner, his songs describe stories of life, humour, nature and injustice. Enda's gift as a performer is his ability to bring alive the individual experience in a way his audience intuitively relates to. Acclaimed as one of Australia's finest songwriters, Enda has produced six albums since the release of Twelve Songs in 1994. All feature the masterful fiddle playing of long time collaborator Lindsay Martin.
His songs have been recorded by a growing list of local and international artists including Roy Bailey, Karen Lynne, Reel Time, Bram Taylor, Barrie Davis, Bob Eden and Markerr.
"Enda's songs get right to the heart of the Australian experience, and accompanists don't come any better than Lindsay Martin" Fairbridge Festival Western Australia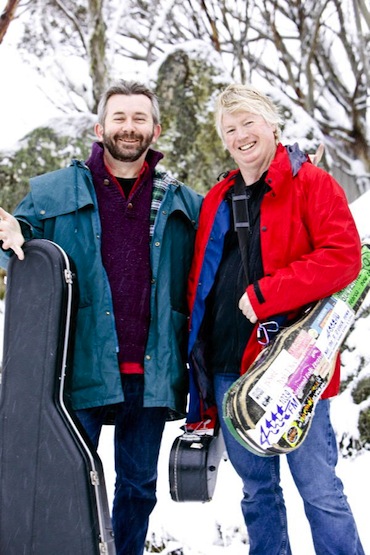 Lindsay Martin has been playing violin for as long as Doctor Who has been on Australian television and remembers quite well the arguments over practice and T.V. At the age of 7 Lindsay was inspired by another ABC series, "The Magic Of Music", conducted by the late great Eric Jupp and with the tremendous support from his accordion playing father, lessons began.

Since then Lindsay has developed a diversity of unique styles and flavour in his playing, which has entertained audiences around Australia, England and New Zealand.


support from The Selkies.



The Selkies will take you on a journey through the power and simplicity of rich vocal harmonies. Journeying through songs from a range of traditions – including bluegrass, 'green grass' (Irish), Scottish and American folk – as well as some outstanding original songs – the Selkies powerful singing will sweep you along into the intensity and emotion of the stories of the songs: star-crossed, jilted or deceived lovers; the travails of starting a new life in a new country; the challenges and rewards of parenthood; the power of unions; and the ever-burning hope in the gospels songs for a new and better life.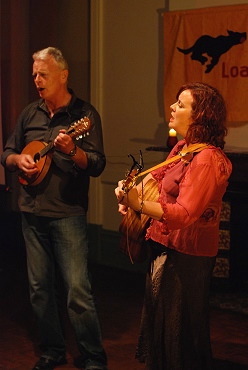 Annandale Neighbourhood Centre, upstairs, 79 Johnston St, Annandale - enquiries 9358 4886