Find this page online at: http://jam.org.au/moxie/venues/shack/the-shack-july-11.shtml
The Shack - July 2011

7.30pm, Saturday 2nd July 2011
By Roxana Jarolimek
Posted Friday, April 29, 2011
The Tramshed
1395a Pittwater Road
Narrabeen
(In between the Ambulance Station and Car Park of Narrabeen Shopping Centre)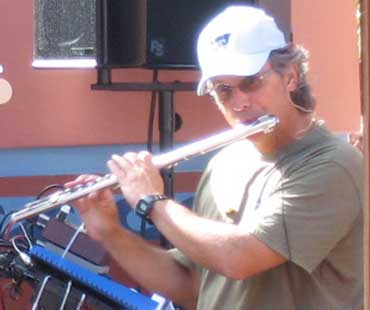 Guest artists this month include:
Ben Osmo - Ben is an avid musician, having played the flute and guitar with various jazz, reggae, funk and blues outfits through the years. His greatest passion is to write and perform his own material. Since joining Singer - Songwriter associations with Russell Neal, and Acoustic Caravan, he honed his skills performing his material in many local venues. Lately he added a looper to his instruments, adding improv to his solo repertoire, creating a unique sound combining vocals, guitars and flute.
The Reeelers - Jimmy Parbuckle has spent twenty years in sailing ships and the tang of salt can be tasted in the music. His first band was formed during a voyage from Australia to Europe and America via Cape Horn; the band's first public performance was on the docks of Liverpool and on Merseyside Radio. Parbuckle later returned to Australia and recorded two albums aboard the tall ship James Craig with his band The Reeelers. His first album had two top ten hits on Radio W-FM and his second album was released recently.
Blue Goose - Blue Goose represents the renewal of the musical relationship between three of the members of Whistling Goose (one of Sydney's favourite jug/folk/goodtime bands of the 80's). It combines Sonia Bennett's powerful vocals and guitar with the multi-instrumental musicianship of Max Gregory and Bruce Stavert and Ralph Mitchell on bass.
Coffee and tea is available but BYO refreshments and nibblies.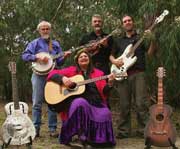 The Shack is held on the first Saturday of every month. There's a cover charge of $20 (or $15 for members, students and pensioners) to cover costs. The Shack is a non profit organisation – all proceeds go toward the promotion and presentation of original, contemporary and traditional 21st century folk music.