Find this page online at: http://jam.org.au/moxie/events/sydneynorth/aura.shtml
Loosely Woven presents 'Aura of Delight'

15th-22nd May 2011
By Wayne Richmond
Posted Sunday, April 10, 2011
Loosely Woven is a community-based group of musicians that puts together three or four shows each year and performs them all over the place - just for fun, never for money!
Their latest show, 'Aura of Delight' features the golden voice of Chris Wheeler (Wheelers & Dealers & Pastance). The full line-up is:
Noni Dickson (harp)
Maria Dunn (fiddle, k/bd, percussion)
Anneli Elliott (fiddle)
John Macrae (recorder, clarinet, sax)
Kevin McCreton (vocals, guitar)
Nicole McVicar (cello)
Kazu Milne (fiddle, drums, percussion)
Fiona Munro (fiddle, viola)
Samantha O'Brien (flute, saxophone)
Wayne Richmond (k/bd, concertina, accordion)
Chris Wheeler (vocals, recorder/flute, guitar)
Meredith Wiliams (vocals, flute)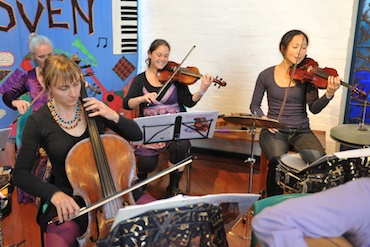 The program will have the usual eclectic folky mix but with an emphasis, this time, on the wonderful range of instruments at our disposal (including six string players!). See the Loosely Woven web site for more information and a complete list of items (including downloadable copies of the music):
As usual, Loosely Woven will be performing acoustically - no PA system!
Performances:
St Davids Uniting Church, Dee Why
3pm, Sunday 15th May 2011
St Davids Ave (next to the police station)
St Andrews Uniting Church, Sth Turramurra
7pm, Friday 20th May 2011
Chisholm & Vernon Streets,
Humph Hall, Allambie Heights
2pm, Saturday 21st May
2pm, Sunday 22nd May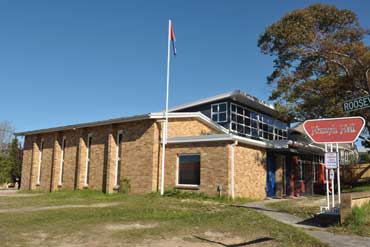 Formerly the Allambie Heights Uniting Church, Humph Hall is now the private home of Gial Leslie and Wayne Richmond
For more information visit the Loosely Woven web site or contact Wayne (02) 9939 8802, (0400) 803 804.