Find this page online at: http://jam.org.au/moxie/venues/thedog/Dog-June-2011.shtml
Bob & Margaret Fagan + Dallas de Brabander @ The Loaded Dog

8pm, Saturday 25th June, 2011
By Sandra Nixon
Posted Sunday, April 10, 2011
Bob & Margaret Fagan + Dallas de Brabander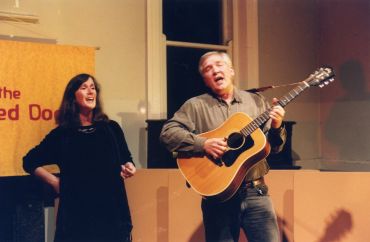 Bob & Margaret are brilliant performers, their names synonymous with excellence. Their repertoire is firmly rooted in the folk tradition with songs from Australia, USA & the British Isles; their choice of songs is always uplifting, and their arrangements – with tasty guitar and fine harmonies – linger on in heart and mind.
Support: Dallas de Brabander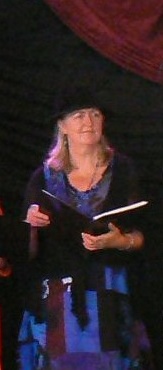 After 8 years as alto with the a cappella vocal quartet, Cloud Ten, based in the ACT, and more recently with Ecopella and Miguel Heatwole Andsome Friends in Sydney, Dallas is exploring her own voice and storytelling skills through traditional and contemporary songs in the folk genre.