Find this page online at: http://jam.org.au/moxie/events/bluemountains/blue-mountains-music-fest.shtml
Blue Mountains Music Festival

18-20th March 2005, Katoomba
Posted Wednesday, February 2, 2005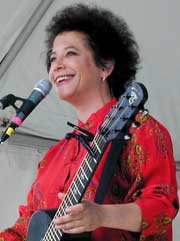 From the mainstage Marquee to the Guinness stage to the low ceilinged RSL bluesroom, see and hear world class musicians with world class production in an intimate and relaxed atmosphere that has been raved about by both performers and audiences. The whole festival has an intimate club-like atmosphere. Traditional folk bands, bush bands, singer-songwriters, a capella groups and choirs, guitar wizards, gypsy fiddlers, raging blues combos, a drop of the Irish, Bluegrass, jug, swing, Balkan, Spanish and more.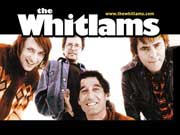 Artists include: The Whitlams, Janis Ian, Eric Bibb, Brian Kennedy, Ember Swift, Dirty Lucy, Tony McManus, That 1 Guy, Michael Jerome Brown, James Keelaghan, Kane & Welch + Fats Kaplin, Alastair Hulett, The Stiff Gins, Mia Dyson, Simon Thoumire, Jigzag, Sean Kean and many more!
For more information visit our web site, email or phone (1800 651 322).