Find this page online at: http://jam.org.au/moxie/events/sydneynorth/hhdrummond.shtml
Pat Drummond & Karen Lynne in Humph Hall

7pm, Saturday 23rd October 2010
By Wayne Richmond
Posted Sunday, July 4, 2010
Pat Drummond, described by English Folk Legend, Ralph McTell as a 'National Treasure' and who Eric Bogle describes as 'clear eyed and comapassionate . . . with songs that have a quality that sets them apart from, and above, most others you will hear." is as close to an authentic Troubadour as Australia has ever produced.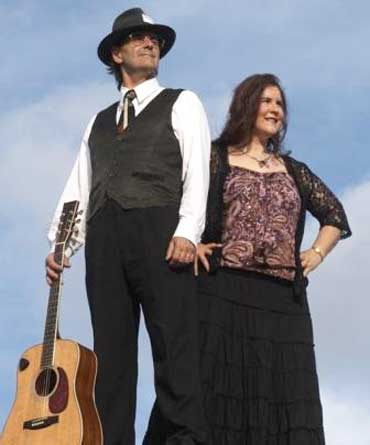 Decades of travelling Australia's backroads and living with it's people; often sleeping out under the stars and sharing the campfires of stockman and travellers, have produced over a dozen albums of songs and stories that many critics have claimed sum up Australia and her characters more fully than possibly any other writer.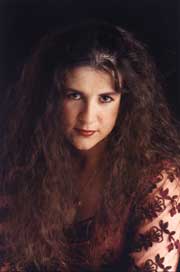 Those who come to Pat's first concert in Humph Hall will have the beautiful addition of the voice of Karen Lynne. Karen, who was recently showcased on The ABC's Saturday Night Country as Australia's premier bluegrass vocalist, has recorded two albums with Pat in the last ten years and brings a touch of gentleness and grace to the proceedings.
For anyone who has ever cared about the founding values on which Australia was built; valued the way that Australians can always find something to laugh about even in face of hard times, or simply loves to smile and sing along, this show is a must.
Entry by donation ($20/$15).
Bookings are advised. Contact Wayne (02) 9939 8802.
Call or email Wayne (02) 9939 8802 to reserve your seat.
Humph Hall
85 Allambie Road
Allambie Heights
Formerly the Allambie Heights Uniting Church, Humph Hall is now the private home of Gial Leslie and Wayne Richmond.