Find this page online at: http://jam.org.au/moxie/venues/shack/the-shack-feb10.shtml
The Shack - February 2010

7.30pm, Saturday 6th February 2010
By Kathleen Swadling
Posted Monday, January 4, 2010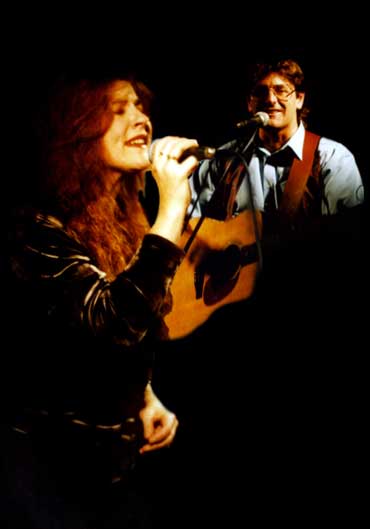 The Tramshed
1395a Pittwater Road
Narrabeen
(In between the Ambulance Station and Car Park of Narrabeen Shopping Centre)
Guest artists this month include:
Pat Drummond & Karen Lynne - 2000-2001 Australian Independent Country Music Artist of The Year; Pat Drummond is a performer with an astonishing capacity to entertain; and a songwriter, whose passionate commitment to Australia and its people has produced songs, which are almost like one-act plays; detailed social snapshots of ordinary Australians caught in the act of living. With 12 CDs out now, Pat's unique blend of Journalism and Songwriting has produced a stunning record of Australian Life in the past two decades. Appearing with Pat will be the very talented Karen Lynne, who recently won the 2003 Independent Country Music Female Vocalist of the Year. With 4 albums and seven top 10 Country Hits to her credit, Karen has been building a solid following since springing to national prominence in 1999. An evening with Pat Drummond and Karen Lynne is not one you will easily forget so don't miss this rare opportunity.
Chloe Hall Trio - Joyful and uplifting. This engaging and charismatic alternative folk trio have built a reputation for gorgeous three-part harmonies, great songs and buckets of energy. They've recently returned from a 4 month tour of Canada and Europe, launching Chloe's exceptional fourth album 'Outside'. "Chloe draws you in… her storytelling is open and fresh… the best I could do is to say go and hear her, buy her CD's and fall under the magic of Chloe Hall" (John Warner, Trad & Now Magazine Australia).
Milton Brown - Milton Brown is a surfer/musician/school teacher who has been in the surfing world for over 40 years. He has combined his two lifetime recreational activities to contribute to the social, sporting and artistic sides of surfing life. This culminated in musical contributions to Steve Cooney's Ulu32, Andrew Kidman's Glasslove, Jack McCoys Free as a Dog and Believe by Mick Waters. He also played on "The Spaces in Between" and "GlassLove" by Andrew Kidman and "Find" by Pico and has toured with both these artists. He will be performing his original songs and some personal favourites at The Shack.
Coffee and tea is available but BYO refreshments and nibblies.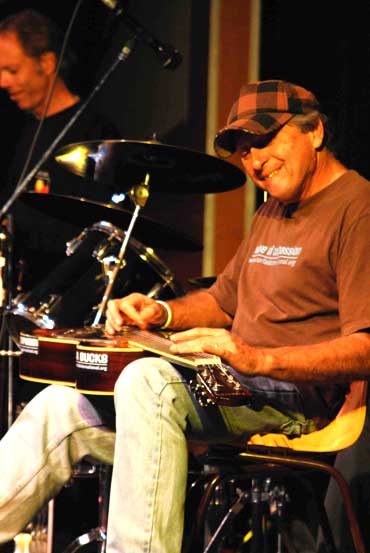 The Shack is held on the first Saturday of every month. There's a cover charge of $15 (or $10 for members, students and pensioners) to cover costs. The Shack is a non profit organisation – all proceeds go toward the promotion and presentation of original, contemporary and traditional 21st century folk music.