Find this page online at: http://jam.org.au/moxie/events/sydneyeast/DOG-April-2009.shtml
Evan Mathieson and Friends - CD Launch "Tribute to Harry Robertson 1923-1995".

8pm, Saturday 18th April 2009 (no floor spots!)
By Sandra Nixon
Posted Friday, February 20, 2009
Evan Mathieson and Friends — Harry's Life Voyage In Song — New CD Launch "TRIBUTE TO HARRY ROBERTSON 1923-1995"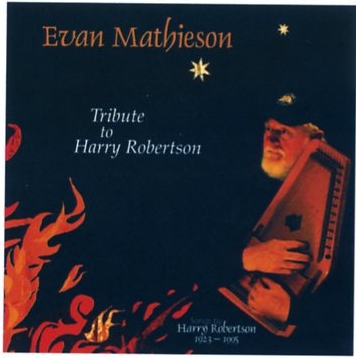 Harry Roberston (folk singer)
from Wikipedia, the free encyclopedia: Harry Robertson
Harry Robertson (1923 - 15 May 1995) was a Scottish-born, Australian folk-singer/songwriter, poet and activist, who became a key figure in the development of the Australian folk music tradition.
Robertson emigrated from Scotland in 1952 where he worked in the whaling industry and wrote a number of songs and poems about the lives of the whalers without glorifying the industry. Among them were "Queensland Whalers", "Ballina Whalers" and "Wee Dark Engine Room" (the latter two covered by Nic Jones as "The Humpback Whale" and "The Little Pot Stove" respectively). He also worked with the Welsh-born, Australian folk-singer, Declan Affley. Robertson and others established the Moreton Bay Folk Festival in 1969 and Maleny/Woodford Folk Festival in 1987, both in Queensland.
The evening's programme:
8pm: Harry's Life Voyage In Song (Evan and Lyn) — (a Folk documentary as defined by Phyl Lobl)

Supper - then:

SINGING SESSION (with the song sheets supplied for Harry's previously unrecorded songs) with:

John Broomhall - Harry was a part of John's family for the last 10 years of his life
Chris Clarke - Chris is a poet who never met Harry and has a deep admiration for his works
Evan & Lyn Mathieson - long-term friends of Harry. Evan worked closely with Harry, learning his songs directly from the source in true oral tradition
Garry Tooth - friend of Harry in the 60s in Brisbane