Find this page online at: http://jam.org.au/moxie/venues/shack/the-shack-apr09.shtml
The Shack - April 2009

7.30pm, Saturday 4th April 2009
By Kathleen Swadling
Posted Sunday, February 15, 2009
The Tramshed
1395a Pittwater Road
Narrabeen
(In between the Ambulance Station and Car Park of Narrabeen Shopping Centre)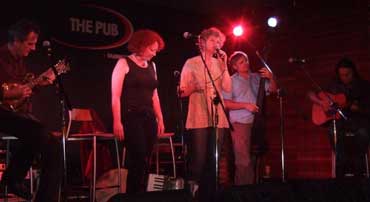 Guest artists this month include:
Wheelers & Dealers - Multi-award-winning Celtic roots band from Sydney/Blue Mountains who have toured with country rock guitar legend Albert Lee and recently supported bluegrass master Peter Rowan. Features fiddle player Mike Kerin (National Fiddle Champion 2009, Golden Fiddle Award winner 2008), guitarist Ged Corben (Cruel Sea, Lime Spiders), accordionist Tinker Duffy (past director of the Blue Mountains Trade Union Choir) and singer Christine Wheeler ("a voice with the warmth and clarity of malt whisky"). Their cd, 'Full House', was voted best new cd of 2007 by folk and roots music radio presenters around Australia. The band was shortlisted for the Queensland Arts Council touring circuit 2008. Mike has found a musician of like mind in Richard Tognetti – he's been invited back to tour with the Australian Chamber Orchestra as a soloist in their special concert of folk-themed music, this time taking the show to Europe later this year.
Tully Three - Tully, Matt and Nicole are Tully Three, a Sydney based trio performing the songs of musical genius Tully who writes entrancing, sensitive songs, with a winning way and an innovative and impressive guitar technique. Tully has merged his varied influences into a unique style of groove-laden acoustic mystery. The melodic delivery and driving guitars and harmonies create an energetic show that draws the audience into its journey.
Prakas - An excellent sing/songwriter with stirring lyrics and trance inducing melodies. Prakas' music steals your consciousness away and gently raises you. He is currently recording his debut album, and meanwhile on the live circuit, Prakas is quietly making his mark on the Australian folk scene.
Coffee and tea is available but BYO refreshments and nibblies.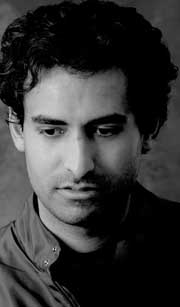 The Shack is held on the first Saturday of every month. There's a cover charge of $15 (or $10 for members, students and pensioners) to cover costs. The Shack is a non profit organisation – all proceeds go toward the promotion and presentation of original, contemporary and traditional 21st century folk music.